 The online petition site Change.org could be seen as both a blessing and a curse for restaurants. On the one hand, it's an easy way for customers to communicate to businesses what they want. On the other hand, it's an easy way for customers to communicate to businesses what they want.
Restaurants, such as In-N-Out, Chick-fil-A, Sizzler, Chipotle, Wendy's and others, are being targeted by Change.org petitions created by customers and other individuals with varying concerns including civil rights, animal rights, environmental sustainability and worker safety.
"Within the past year, we've seen a real uptick in all kinds of corporate accountability campaigns, including to food chains and individual restaurants," Michael Jones, campaign director for Change.org, told The Huffington Post. "Petition victories have spawned people who want to want to take action and start new petitions."
The latest such petition to get media attention is that of Los Angeles vegan Ari Solomon, which is calling on In-N-Out to add a veggie burger to its menu. Posted on Aug. 23, the petition currently has 6,846 signatures. Every time someone signs the petition, notification is sent to six individuals from In-N-Out, including COO Mark Taylor, Jones told to HuffPost.
The jury is still out on whether or not it will work, with In-N-Out officials saying that while they are aware of the petition, they have no official statement about it.
But according to Jones, the longer a business waits to respond to a petition -- especially if it's gaining signatures and media attention -- the more damage can be done to the company's reputation. He gave the example of Chick-fil-A, which recently came under criticism for its president's anti-gay statements. Since July, more than 50 Change.org petitions have been started by students urging colleges to remove Chick-fil-A franchises from their campuses, according to Jones.
At the same time, companies that do respond to campaigns stand to enjoy praise and an improved reputation among customers and petitioners. This was the case with 10-year-old Mia Hansen's petition asking the smoothie chain Jamba Juice to stop using polystyrene cups. Jamba Juice was the Carlsbad, Calif., fifth-grader's favorite treat to get with her mom after basketball practice, but she was disappointed that the company was using non-biodegradable cups.
While Jamba Juice said they had already decided to stop using the cups, the company announced it would complete the transition by the end of 2013 after Hansen's petition gained attention. Jamba Juice clearly recognized the power of the petition, and Hansen was even asked to serve as a "healthy communities ambassador" for the company.
Petitions started by devoted customers and people with personal stories like Hansen's have been among the most effective, Jones told HuffPost. "There's an authentic voice there that is often lacking when an organization, company or a politician tries to weigh in."
Jones said that, in some cases, business executives don't take petitions seriously because they have no way of knowing how many signatories are actual customers.
But Jones said that approach is unwise. "There's a brand awareness here that has much bigger impact than the 1,000 or 2,000 signatures on the petition. Especially if it spreads on media or social media," he said.
This new kind of consumer-driven corporate accountability is showing no signs of slowing. There are 15,000 new petitions and 2 million new members at Change.org every month, according to Jones. And while it's already available in nearly a dozen languages, the site is quickly adding more languages and spreading to more countries. "Internationally, this could be a whole other ball game in a couple years," Jones said.
Related
Before You Go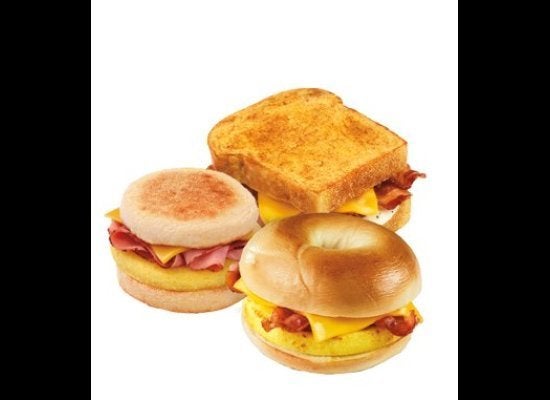 Companies Pledging To Go Gestation-Crate Free
Popular in the Community