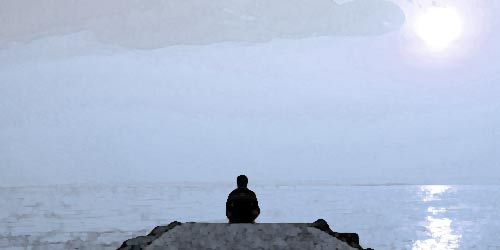 Changes. Barely 16 days into 2016 and the world finds itself mourning over the passing of two beloved artists--David Bowie and Alan Rickman. Both men were struck down by a merciless monster known as cancer. Most of us personally didn't know these men yet their creative work touched us deeply. The Arts--inseparably intertwined with our daily existence--affirms the nature of life including our fragile mortal coils. The unexpected plot twists give us pause. The need for a collective deep breath arises anew.
I often struggle with how to explain matters of life and death to my children. Since they're both elementary school age the subject of dying should be readily accessible yet I know its impact won't truly resonate with them. After all they're at the beginning of their journey. Despair rarely plays a part in their young lives. Instead, discovery fueled by wonder sparks their imagination.
Parents have a front row seat to children's adventures. Being engaged offers opportunities to join in on the fun. Consequently my kids keep me young at heart and motivated to stay in shape. Play is the thing--a concept David Bowie and Alan Rickman not only understood, but lived completely.
As an actor, no matter the size of his role in a play or movie, Alan Rickman stole scene after scene. He brought a multi-layered nuance to his performances leaving an indelible impression on audiences spanning generations. His loss cuts deep yet we will celebrate his legacy...always.
David Bowie was a father, artist, musician, actor, and visionary. Throughout his career his brilliance was difficult to categorize given that he constantly evolved in his artistic endeavors. He was the epitome of changes. Up until the moment of his death, he never stopped creating. Much like a beacon in the darkness, he'll continue to inspire future artists seeking to break out of the status quo.
As a Dad, it's important to pass on life lessons to one's children. Even those we find difficult to comprehend looking through the lens of death. Here's my short list:
Celebrate life.
Be present.
Be Truthful.
Express your love.
Take good risks.
Play.
The world continues to spin. The sun will still rise. Time edges forever forward. How we spend each day? That's up to us.