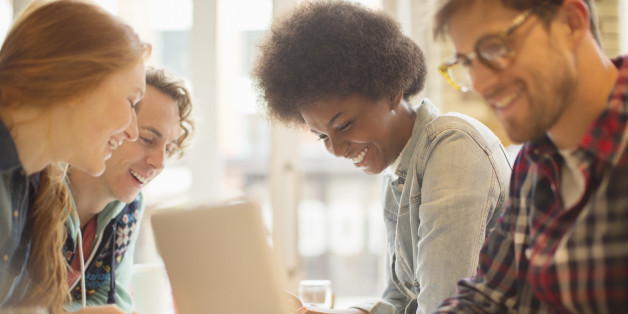 On a cold evening in November, 70 people sat silently in a classroom, eyes closed, focusing on their breath. This was not a self-help retreat, and the participants were not the incense-burning type. They were MBA students at NYU's Stern School of Business, and the event was part of the School's new Mindfulness in Business Initiative, launched by NYU Stern and NYU Global Spiritual Life and created in partnership with the Institute for Mindful Leadership.
As my co-author Janice Marturano, founder and executive director of the Institute, says, "Mindful leadership involves cultivating focus, clarity, creativity and compassion. It strengthens the ability to embody leadership presence. Leadership presence is a tangible quality. Those around a mindful leader see and feel that presence." As many successful leaders attest, mindful leadership can yield major improvements in performance and fulfillment on the job. And it can often lead to choices that result in the 'win-win-win'... choices that are good for the leader, good for the employees, and good for the community.
Although several top CEOs have come out as mindfulness practitioners and attributed much of their success to mindful leadership, business education has not yet fully caught up. NYU Stern, with the help of the Institute for Mindful Leadership, is changing this. Today's business leaders face a range of new leadership challenges, such as navigating the increasing speed of change, leveraging the power of technology and motivating employees across multiple generations, to name a few. While these challenges are not insurmountable, meeting them requires a new kind of leadership that goes beyond financial models and strategic frameworks."
The goal of the Mindfulness in Business Initiative is to transform business leadership in the 21st century on a national and global level by integrating mindfulness into the core of how business schools train their students. Dan Devece, a second-year MBA student at NYU Stern, already sees the benefits of the mindful leadership training he received. He told me:
As aspiring leaders, I think my fellow business school students and I are often critically looking at our past to constructively build our futures. Yet, very rarely do we take time to be in the present. The mindful leadership techniques I'm learning force me to be in the moment and really feel what's going on. I know this will help me with handling tough leadership decisions gracefully in the future.
As NYU Stern students move into leadership positions, they have the power to significantly impact companies and industries as they bring with them a new paradigm for leadership that helps create a new "bottom line," exemplifying compassion, self-awareness, courage, and resilience personally, interpersonally, and organizationally. The Institute for Mindful Leadership, which develops and delivers mindful leadership training to leaders in a range of organizations around the world -- corporate, nonprofit, academic, government and military -- is a natural partner in this. Many of the organizations with which the Institute works are the same Fortune 500 and leading nonprofit organizations that hire NYU Stern MBA students after graduation. In other words, NYU Stern contributes heavily to their talent pipelines. By joining forces to give students the tools to develop as mindful leaders during their MBA experience, we are helping pave the way for their successful transitions into leadership roles, and their positive impact on organizations.
Calling all HuffPost superfans!
Sign up for membership to become a founding member and help shape HuffPost's next chapter