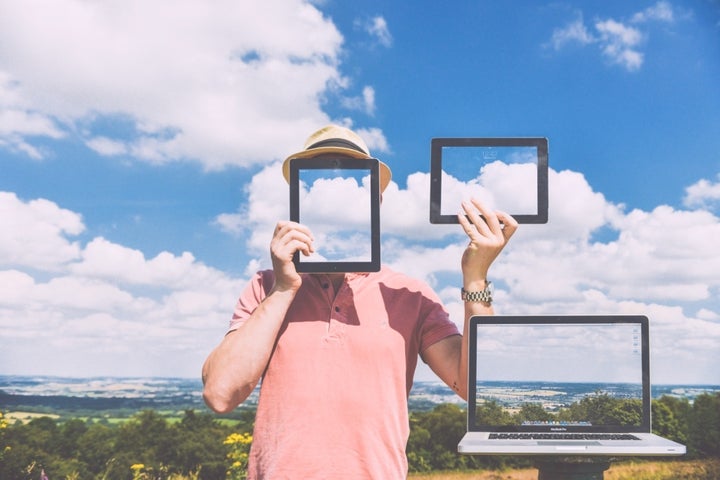 Traditionally, technology companies have been targeting the young audience. Men in their twenties-thirties are more open to trying new things and buying products online.
Recent Consumer Electronics Show highlighted an interesting demographic shift. Never before, we've seen so many companies targeting older, 50-plus, population. While this group is more conservative and represents the smallest market segment in the connected devices industry, it is actually going to benefit the most from new developments in robotics, smart mobility, health tech, smart home, and artificial intelligence.
The healthcare industry is one of the most obvious beneficiaries of technological progress. Telemedicine, biotech, 3D-printed organs, virtual reality for medical training, mental health, and pain management, robotics, wearable devices, artificial intelligence for predictive medicine and rehabilitation – the list goes on and on.
While smart technologies are supposed to make quality care more affordable and available to patients in rural communities, developing nations and remote areas, very often, these people are not aware of the benefits. Many of healthcare professionals are reluctant to trying new devices and many of their patients are afraid of hackers or government control of their data.
At the same time, while the elderly population is growing, the shortage of primary care physicians and nurses is becoming critical. Without help from technology experts, the situation will only worsen.
Fortunately, many investors actively look for innovative startups to fund and major corporations see the opportunity in solving the problem. American Cancer Society and The Cleveland Clinic are working on employing IBM's Watson technology. Microsoft just announced new incentives in the cloud, chatbots and artificial intelligence for healthcare.
Almost 30 million Americans live with diabetes and annually, 100,000 of them lose their feet due to ulcers. The research shows that 72 percent of foot ulcers are preventable. The winner of the latest TechCrunch Startup Battlefield, Siren Care, can help avoid these amputations. Their socks monitor foot temperature to catch injuries early before they turn into an ulcer. Even before the patient feels it, they receive an alert on their smartphone and can take preventive actions. The technology also monitors physical activity and helps encourage healthier lifestyles.
Stroke is another major disease hunting elderly Americans. Every 40 seconds, someone in the United States has a stroke and every 4 minutes, someone dies from it. Unfortunately, those who survive are often left with a number of problems preventing them from normal activities. Rehabilitation programs are expensive and take many months before the victims see any results. Neofect, CES 2017 Innovation Award Honoree, has come up with a solution to help these people get their lives back. Their Rapael Smart Glove system uses artificial intelligence software and an exo-glove to create game-based training tasks for patients with neurological and musculoskeletal injuries. The patients stay challenged and motivated, while the system monitors their progress.
After using it in hospitals for two years, NEOFECT has launched a consumer version of the device for homecare, which is available for rent for $99 per month.
Smart mobility is another growing industry. It includes not only internet-connected cars but new solutions for disabled people, new transportation options, and even the infrastructure of whole cities.
For many seniors, ability to leave their homes to visit their friends and family, to go shopping or to see a doctor means the difference between staying at home and the necessity to move into assisted living houses. The vast majority of the elderly prefers aging in places where they feel comfortable, knowing their neighborhoods, people around and their home surroundings. In addition, Semico Research and Consulting found that median household wealth among the elderly is more than 1,000 percent greater for those who stay at home compared to seniors who move into nursing facilities for more than 180 days.
Unfortunately, decreasing vision, dementia, Alzheimer and other diseases make it challenging for millions of people to live independently. According to the Community Transportation Association of America, 26 millions of older adults depend on others for their mobility. It leads to lost social connections, depression, lower physical activity and in general, a significant decline in the overall quality of life. Technological innovations can help in solving this problem.
Car-hailing companies such as Uber and Lyft recognize an opportunity in the senior's market by testing new programs which offer transportation for non-emergency medical appointments.
Vehicles are increasingly becoming "computers on wheels". The media and technology enthusiasts are excited about the future of autonomous driving. Major car manufacturers are already employing a number of connectivity solutions in their new models. General Motors, for example, has signed a partnership agreement with IBM to provide personalized in-car experiences for drivers through IBM's Watson artificial intelligence technology.
At the same time, the majority of Americans can't afford to buy new cars on a regular basis. Right now, an average age of vehicles in the U.S. is more than 11 years. One of the recent studies predicts that in five years, 81 million of cars will be 16 years or older. So, there is a huge demand for an affordable solution which would improve driving experiences for the owners of old cars.
CarVi, a portable Advanced Driver's Assistant Systems device, represents a possible answer to this need. Priced at $299, it uses artificial intelligence algorithm to turn any vehicle into a smart car. The system includes a small dashboard camera and an app to provide real-time safety assistance and to offer tailor-made intuitive coaching. If a vehicle gets involved in a car crash, the system will alert the insurance company and provide an exact location of the accident as well as the visual information about the event.
Magellan MiVie 480D, a set of the dashboard and rear view cameras, offers forward collision, lane departure, and driver's fatigue alert as well as a high-resolution video recording which is helpful in a case of an accident.
Many elderly drivers have a slower reaction which leads to an increased danger of car accidents. In case of a collision, they are more likely to get severely injured due to fragility. So, plug-n-play devices adding safety features and improving the driving experience, in general, will be one of the fastest growing segments in the smart mobility industry.
Right now, 50-plus Americans represent 35 percent of the U.S. population, which is already a significant market to go after. Between 2015 and 2050, this cohort is projected to grow by 45 percent, versus only 13 percent growth of the younger population, according to "The Longevity Economy" paper published by AARP. Older adults represent 83 percent of the U.S. household health and not surprisingly, lead in consumer spending.
All these numbers suggest that we are going to see a significant growth in technologies improving the quality of life for the elderly. This is a smart strategy for both established global corporations and young startups. While it is not an easy task due to slower adoption rates and common distrust to technologies among this group, by educating them through their children, online and off-line friends and professional organizations, technology companies will attract a large and expanding, solvent customer base while immensely affecting lives of millions of people.
Related
Popular in the Community