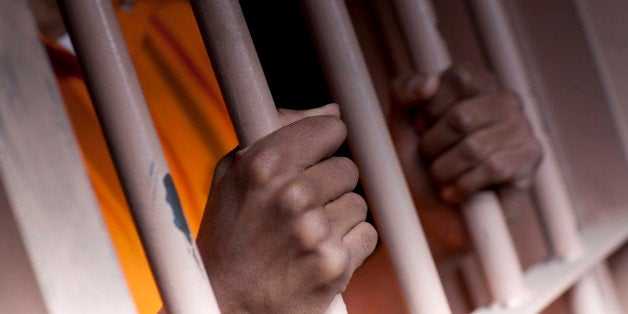 After decades of using incarceration as the country's primary response to crime, leading Republicans and Democrats are embracing safe, fair, and cost-effective prison reform.
As Illinois prepares to elect its next governor, voters should ask the candidates where they stand on this issue and what their vision and goals are for the state's crowded and under-resourced $1.3-billion prison system.
Like all states, Illinois' prison population has grown exponentially over the past 40 years, going from around 6,000 inmates in 1974 to 49,000 today, despite the fact that the system was designed to hold only 32,000.
Two policy trends, promoted by both political parties, drove this dramatic increase. Throughout the 1980s and '90s, policymakers expanded the number of offenses for which a person could be sent to prison, particularly low-level offenses, and they also increased the length of time offenders serve for more serious crimes.
While policymakers hoped this increased use of prison would improve public safety outcomes, a growing consensus of research and experience has found that overusing incarceration produces a host of harmful, unintended consequences.
Though prison can effectively incapacitate people who pose risks to public safety, research has shown that it transforms low-risk offenders into high-risk offenders and makes it difficult for all prisoners to re-integrate back into society when they are released.
Prison is also the state's most expensive form of punishment. Illinois spends about $22,000 to house an inmate for one fiscal year. That amount is about four times the average cost of diversion programs for low-level non-violent offenders that are funded through Adult Redeploy Illinois, the state's most successful and effective alternative-to-incarceration program.
The only way for Illinois to get a handle on its prison system is to safely reduce its overreliance on incarceration. This needed change can come in one of two ways.
The first is the predicament in which California now finds itself. After failing to reduce its prison population and address conditions that endangered inmates and staff, the Supreme Court of the United States ordered California in 2011 to reduce its prison population by more than 30,000 people. Three years and several hundred million dollars later, California is still struggling to fulfill the Court's mandate.
The second option is to follow the example of states like Georgia, Kentucky, Texas, and New York that have used reforms in law and policy to safely decrease their prison populations and the crippling costs of incarceration.
Although Illinois' prison overcrowding hovers around California-like levels, it is not too late for the state to implement needed changes and avoid the path of litigation-driven reform. Indeed, the state has recently taken some concrete steps in the right direction. In recent years, Illinois has reduced unnecessary and unfair barriers to re-entry; it has safely right sized its juvenile correctional system, taking it from a population of 1,400 incarcerated youth in 2005 to fewer than 750 today; and it has created a capacity for safe and effective alternatives to incarceration for non-violent offenders in two model programs, Juvenile Redeploy and Adult Redeploy Illinois.
Alongside these reforms, Illinois has also made an essential investment in thoughtful criminal justice policymaking in the Sentencing Policy Advisory Council (SPAC). Created by statute in 2009, SPAC is a bi-partisan commission of criminal justice stakeholders, academics, and community representatives dedicated to using cost-benefit analysis, evidence-based practices, research, and data to evaluate sentencing and correctional policy. Since it was formed, SPAC has helped inform policymaking, engendering an environment for rigorous discussion of criminal justice policy. This includes the formation of the Joint Commission on Criminal Justice Reform, a bicameral, bipartisan group of legislators tasked in 2014 with searching for comprehensive approaches to gun violence and the state's use of prison.
Whether Illinois continues on this path to smart criminal justice reform depends largely on the leadership of the state's next governor.
In Changing Directions, a new report by Illinois' only non-partisan prison watchdog and justice reform advocate, the John Howard Association describes foundational achievements in criminal justice reform that were accomplished over the last four years, suggests a framework for crafting principled and outcome-based reforms, and provides a list of recommendations that we believe the next governor should use to change the direction of Illinois' prison system so that it does a better job of protecting public safety by making wiser use of incarceration.
While JHA never supports a political candidate or party, we believe informed policymakers and voters are essential pieces of an effective, fair, and humane criminal justice system. You can download a copy of Changing Directions on JHA's website.
REAL LIFE. REAL NEWS. REAL VOICES.
Help us tell more of the stories that matter from voices that too often remain unheard.