I am a businesswoman living in Abu Dhabi--a vibrant city located in the United Arab Emirates in the heart of the Middle East. A few years ago at an International Woman's Day celebration, I had the privilege of hearing a 24-year-old Afghan woman named Shabana Basij-Rasikh speak.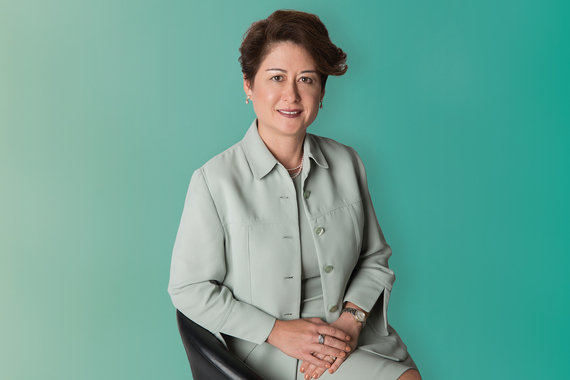 Shabana shared her story about what life was like living under the Taliban rule as a young girl. She explained how girls were not allowed to go to school, but her family knew education was important and went to great lengths and risked danger to make sure she received an education.
She also spoke of her love for her country, and her desire to change it for the better. Shabana went to university in the United States and returned to Afghanistan to start an all-girls boarding school. She explained that she believed the best way she could effect change for the women in Afghanistan was to provide a safe place for young girls to receive an education. The school is called School of Leadership Afghanistan (SOLA).
I remember sitting in the audience that day being in complete awe of this young woman who was 18 years younger than me. I felt humbled and inadequate at the same time. I thought to myself that this young woman was really working to change the world for the better and had accomplished so much at such a young age.
I heard her amazing story and was inspired to do something to help. One of my passions is working for women empowerment in this region. What better way to do this than to help to girls achieve an education, so they can be agents of change in their country and create inspiring stories of their own!
So, I became an e-mentor for SOLA. This means that one hour a week, I meet with a student over a videoconference link to tutor her in English and other subjects.
Sadly, last December the school had to shut down due to security concerns. The school asked the e-mentors to step up their tutoring to help keep the girls engaged and encourage them to continue their studies. This was challenging, as the network connectivity at some of the girls' homes was unreliable. For several weeks, my mentee was unreachable because of power outages caused by the destruction of a power sub-station. I am happy to report that the school has been able to relocate to a new building and has reopened.
I am now mentoring a new girl who is extremely bright and optimistic. She plans to study hard and return to her village to become a doctor, because there is currently no medical clinic in her hometown. Every week when I meet with her, I have a growing hope for humanity and the world where we live. I leave our sessions feeling inspired and motivated to work hard at everything I do. Here I thought I was doing something to help the school, but it turns out the experience actually gives me a weekly shot of inspiration and hope.
I am reminded what a privilege it is to live in a beautiful, safe city, and how fortunate I am to have joined a multinational company that embraces a culture of giving back as one of its core values. One of the reasons I decided to work at Accenture is its focus on and commitment to promoting diversity and encouraging women to succeed.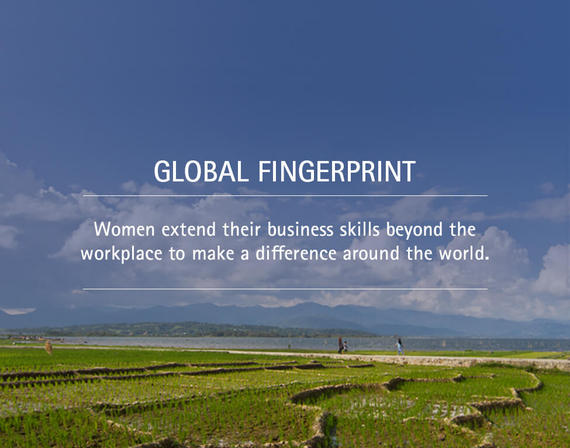 Calling all HuffPost superfans!
Sign up for membership to become a founding member and help shape HuffPost's next chapter