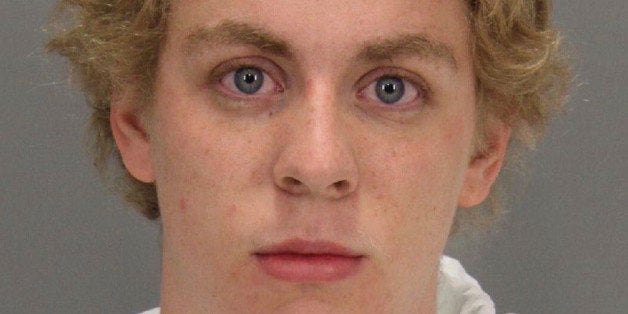 I'm sure you've seen the news and heard about Brock Turner, the Stanford rapist. He sexually assaulted an unconscious woman behind a dumpster, and was stopped by two good samaritans passing by. Turner was sentenced to six months in jail, because anything more could have a "severe impact on him."
Yes, this was really said by the judge. You know, because we wouldn't want to interfere with whatever plans he had in the future. We wouldn't want the fact that he raped a woman be an inconvenience to him.
I've been contemplating writing about this for the last few days now... But quite honestly, I wasn't sure I would be able to get my point across in any sort of eloquent or respectable manner. And then I thought, why should I try to speak about rape like it's anything to tip-toe around? Why should I worry about sounding rude or offending someone when talking about a topic that is so awful?
I shouldn't. And that's entirely the point. That is the problem with our justice system, and our problem with society. We were raised to not talk about rape and sexual assault. It's an ugly topic that's easier to ignore than to address. Nobody wants to hear about the drunken girl who was sexually assaulted at a bar. Or how about the girl who was walking home from a party and was dragged into the woods and raped? What about the girl who drank too much at a party and was dragged behind a dumpster and fingered by a total and complete stranger? I mean, obviously they were asking for it, right? I'm sure on some level they probably enjoyed a total stranger penetrating them, right? Wrong. Very, wrong.
This is the problem, people. We blame the victim. She shouldn't have drank so much. She shouldn't have worn such promiscuous clothes (Brocks victim was wearing a cardigan). She shouldn't have rubbed his back (yes, that is what Brooks' victim was alleged to have done).
Let's talk about Brock for a second though. The fact that he was a star athlete has been brought up a ridiculous amount of times. Sorry, just because he can swim fast does not diminish the fact that he sexually assaulted someone. And yet he, nor his father, seems to think that his, "20 minutes of action" should set the course for the rest of his life.
First off, let's call his "actions" what they really are, which is rape. So you don't want the fact that you raped someone to dictate your future? What about your victim? She has to deal with this for the rest of her life because you couldn't control yourself. She surely didn't ask to deal with the effects of this attack. And yet, here she is, not only trying to cope, but also having to re-live the horrific experience over and over again during the trial.
Not only does Brock not acknowledge the fact that he raped someone, he is also confused on what he even did wrong. The only thing he apologized for was drinking too much. No, drinking too much did not make you finger an unconscious woman. Drinking did not make you take her underwear off and start humping her behind a dumpster. That was all on you, Brock, and your terrible judgement and lack of morals. So own up to it.
Here is the opening sentence from the victims witness statement: "You don't know me, but you've been inside of me, and that's why we're here today." This is one of the most powerful sentences I've ever read. A sentence so strong, so matter of fact, it doesn't even need explaining. It's short, its raw, and it speaks the truth.
Stories like these make me fearful as a parent. Despite the fact that my children are small, I still read these stories and think of the what if's. What if this victim was my own daughter, 20 years from now? What if something like this happened to our family? It's not just my daughter I worry about either. I worry about my son too. Will I do everything I should to ensure that he knows as he gets older that this type of behavior is unacceptable? I hope that the line of consensual sex and rape is never a blurred one. That if it was ever questionable, he would just walk away.
What kind of example are we setting for our children if all they get is a slap on the wrist for a rape or a sexual assault? We're showing them that rape isn't a good idea, but if you are really good at sports, you will probably not get into as much trouble. And if your parents are wealthy, that's an extra bonus that will more than likely lessen the blow.
Young men need to learn that this behavior is NOT OKAY. Rape is not a casual incident. It is not just sex. It is taking something that is not yours, that never was, and that should never be yours without consent.
The idea of raping a woman should not only repulse someone, but it should scare them. They should be fearful of losing their friends, their family, their careers, their education, and most importantly, their respect and their dignity.
We need to come together as a united front if we want to change the rape culture. From how it's dealt with on a college campus, to how we deal with it among white privilege, all the way into the justice system -- it needs to be fixed.
Victims of sexual assault, of rape, need to know that they are not alone. That they are not objects, that they are not worthless, and that they deserve to feel safe and loved.
They need to know that they are stronger than they think. That by coming forward and sharing their stories, that they are inspiring other victims of assault.
They need to know that they are worth more than the "20 minutes of action" that forever changed their life.
Related
Popular in the Community