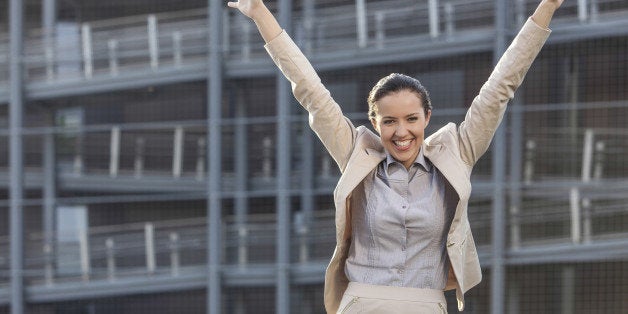 I remember being in a class over at the serene Soulful Awakenings, a place of spiritual enlightenment, when the center's founder Donna Sica graciously suggested attendees replace their 'shoulds' with 'coulds.'
You're guilty of it. We all are.
"I should lose weight. I should eat healthier. I should read a book," you tell yourself. No, you could, but for whatever reason are not. Those 'shoulds' are holding you back.
Since that day at Soulful, I never looked at 'should' and could' the same way - and if you truly want to make things happen, you can't either.
I have to admit, as I'm writing this article I'm munching on my dinner - some pizza bagels. I've been guilty of using the word 'should' a lot lately to help me feel better about my unhealthy food choices during lazy winter days. Yeah, I could eat healthier, but when I'm honest with myself, it has been a lot easier to eat fast and cheap. Plus, the pizza bagels taste pretty darn good.
'Should' suggests 'ought to' which can make what we are intending to do feel like a chore. 'Could' is a positive word; it expresses possibility -- a version of 'can,' we have the power. All things are possible with 'could.' As in, "I can eat healthier and I'm putting the bagels down right now and getting a piece of fruit.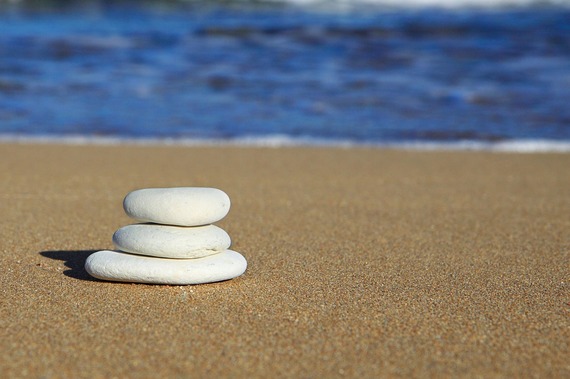 In an interview with Mike Bundrant, founder of iNLP Center, NLP Master Practitioner, and retired psychotherapist, he explained, "If you 'could' but don't, then you didn't want to. 'Should' implies obligation. 'Could' assumes you have a choice."
There's snow on the ground; (I hate going anywhere when it's cold). I get home from work after the sun has already gone down. I have a new puppy, so I'm tired and don't feel up to cooking.
Those are all the excuses I make to justify my choices - knowing I'm only hurting myself. You might be able to relate. When I'm honest with myself (which I urge you to be), I only really want to eat healthy if it, too, can be fast and cheap, and not a salad every night. Why? Because I know eating healthy gives me more energy and boosts my immune system. But, I continue to cheat.
"Using 'could' instead of 'should' aligns with our choices and possibilities. It may inspire us to pursue our desires, but falls short of oppressive obligation," Mike added.
"Many of us are telling ourselves that we should (as in 'must') achieve this or that. Talking to ourselves (and others) in this way can feel oppressive and even inspire rebellion. We may rebel against the expectation that we have to do something. Who likes to be told they must do something or else? On the other hand, if we 'can' do it, we are freed from the burden of moral obligation. Pursuing our desires becomes a privilege, not a command."
'Could' in its form becomes a negative word and negative words, according to UK based meditation teacher Steve Brisk, cause us stress because they frustrate us. They also hold us back from our ambitions.
Training Your Brain to Use Could Over Should
Own it. The next time you hear yourself saying you 'should' do something, take a minute to ask why. Is it something you want bad enough or are you telling yourself you want it because you think it's right? If it's the latter, then remove it from your mind completely and own up what you truly want.
Cancel it out. Something I learned from Donna was how to cancel out negative words. Anytime you hear yourself using 'should' for example, quickly repeat over and over 'cancel, cancel, cancel.' Don't let your negative thinking get the best of you; replace the negative with a 'cancel.'
Believe you can. In his book Discover the Power of Positive Thinking and Change Your Mindset to Become an Optimist, author Hanif Raah writes: "The moment you believe you can, you will be amazed at your strength to fight any situation given." When you're looking at your 'coulds,' you need to really believe you can. Put a plan in action to help you achieve your goals. What do you need to do in order to make them happen?
In closing, keep in mind this bit of advice Mike offered me: "If you obligate yourself to think positively or risk feeling like a moral failure, you may not respond so positively to this unfair requirement. You want positive thinking and success to be a healthy choice, not a burden."
Be mindful of using 'could' over 'should' and you're half way there.
Related