This story is a part of a collaboration between HuffPost's Girls In STEM Mentorship Program and The Intel Foundation. Inspiring Girls is a podcast series highlighting the innovative thinking and work of extraordinary girls, presented by The Intel Foundation in honor of their 25th Anniversary and the work they do to foster education, especially among girls and women in STEM.
Respiratory illnesses such as asthma and allergies affect millions of Americans every year. Sneezing, coughing, runny nose, watery eyes, trouble breathing and just a general and consistent discomfort are some of the debilitating symptoms that come with allergies. Naomi Shah's family was not exempt from these ailments. Ever since she can remember, her brother and father suffered from allergies and respiratory illnesses and while most of these often have a season, their symptoms persisted year round.
Naomi wanted to do something about this. She wanted to understand why and explore what can be done, engaging in two of her favorite questions: why and what.
"I always asked my parents questions that started with why or what or how. I got familiar with that process in middle school and that's when I really started focusing on science research."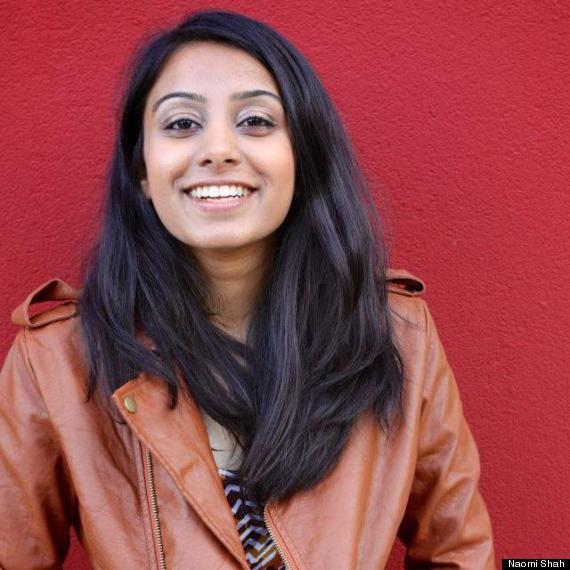 So in the 6th grade, she decided she would do an experiment. She tested the air filters in her own home to see if something could be filtered out to make the air inside cleaner, better and healthier. Nearly ten years later, she is still investigating the ways in which indoor air quality affects respiratory health, and what can be done to improve the quality of the air we breathe.
Naomi represents a growing minority in science: women. While she isn't a proclaimed feminist, she has been very involved in getting more girls in STEM. She believes that, "we all have the same opportunity to create a difference in the world. We all have access to education, especially in the US. So, there should be a 50/50 ratio of men to women in whatever field there is out there. By increasing the number of girls in STEM fields especially, we are basically opening up the talent pool and we are inviting more new, fresh ideas to enter the field which is necessary for future innovation."
In this podcast, Naomi talks about how her own family and home motivated her exploration of air quality. Joining her is UCSF professor and scientist Katherine Gundling offering her insights on the challenges of and preventative measures for respiratory illnesses.
Please click the play button to learn more and hear from the girls themselves. To explore more about the Intel Foundation's 25th Anniversary program click here.
Calling all HuffPost superfans!
Sign up for membership to become a founding member and help shape HuffPost's next chapter