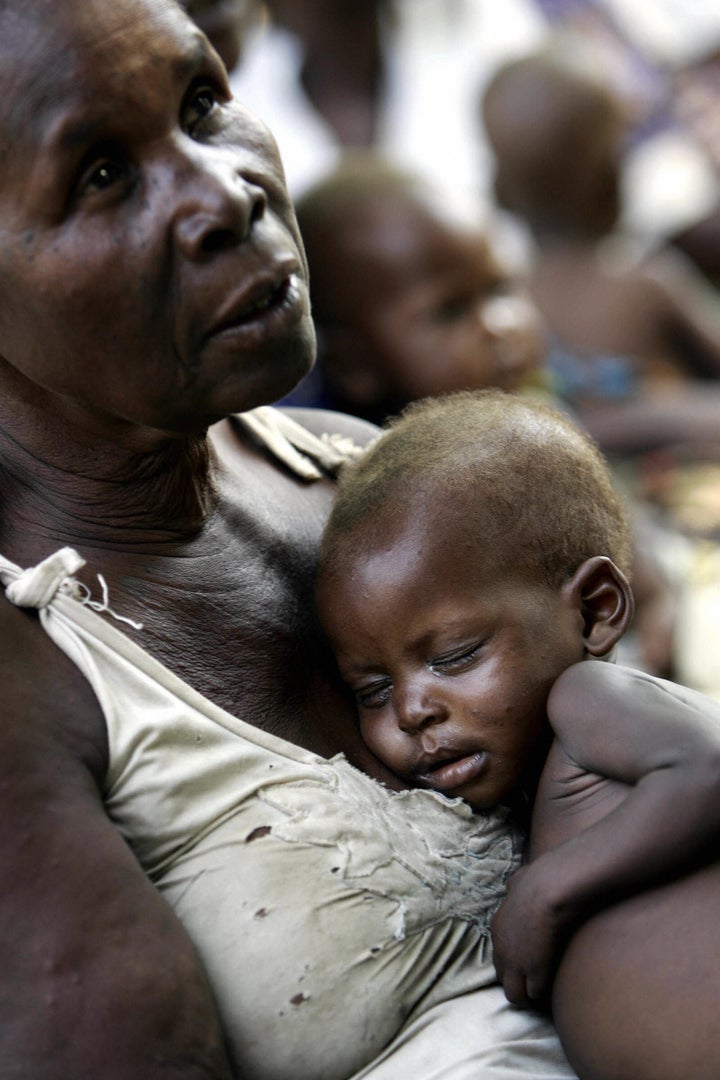 My father once told me when I was a young girl that I was destined to do great things. His belief in my abilities and ambition is rooted deeply in the spirit of Malawians; resilient and determined for a better Malawi and a better Africa. Today we're at a crossroads to test this spirit. For far too long, the scourge of AIDS, tuberculosis and malaria has devastated families and communities and slowed the economic growth of Africa. However, significant scientific advances and years of intervention experience have given us the tools we need to defeat these diseases. I believe that international support through critical funds, together with the determination of my compatriots, Malawi can be a model country for meeting global health targets and get on with the business of African driven global economic growth.
Yesterday in Brussels, the Global Fund to Fight AIDS, Tuberculosis and Malaria announced an appeal to government and private sector donors for $15 billion for the next three years. While this appeal represents a substantial financial commitment during these times of economic austerity, it is a historical opportunity. A collective $15 billion commitment to the Global Fund would account for 85 percent of the international funding needed to capitalize on the progress we have made over the past decade and completely control these diseases once and for all. Just a decade ago no one could ever have imagined the finish line being so close.
The staggering progress we have made with the Global Fund and its partners has shown us what is possible for humankind when global solidarity, political will, modern science, and country ownership collide and save millions of lives. Defeating these diseases is a shared responsibility. African countries are doing their utmost to provide human and financial resources for the health of their people. But we need strong support of the Global Fund to succeed.
In 2000, just 50,000 people were receiving antiretroviral therapy in Africa. By 2011, it was 6 million. In Malawi, thanks to international support of Global Fund financed HIV/AIDS prevention and treatment programs, we are now seeing the first generation of Malawians being born HIV free and a 10 percent overall decline in adult mortality.
But we must make no mistake about it. Our gains will be lost if we do not move forward to defeat these diseases. We can't stop now. If we do, the long-term human and financial costs will be staggering. Advances made in slowing new HIV, TB and malaria infections will be reversed if proven treatment and prevention efforts stagnate. The consequences of not acting now will result in more devastating losses of life, rather than dramatic increases in life expectancy and quality of life for Africans.
Throughout my career, I have been confronted with people who have doubted my ability to achieve the dreams and ambitions distilled into my soul by my father. Today I am blessed to be the president of a country filled with people who share my desire for a better Malawi and a better Africa, but we cannot do it alone. Today I stand proudly next to the Global Fund, its partners, and my fellow Africans with a promise: a $15 billion commitment to the Global Fund from the international community is an investment that will be quantified by changing the course of history together, and a leap forward towards ending the three pandemics.
This post is part of a series produced by The Huffington Post, The Global Fund, and its partners as part of The Big Push campaign. For more information on The Global Fund, click here. To read more posts about The Big Push -- The Global Fund and its partners efforts to eradicate HIV/AIDS, malaria and tuberculosis -- click here.
Related
Popular in the Community