When you think about celebrity chefs, sustainable development may not be the first concept that pops to mind. And for the preponderance of foodies everywhere, the notion that three of the world's most renowned chefs would want to use their star power, not to open a chain of restaurants or promote another cooking show, but to collaborate with the United Nations may seem puzzling. But that's precisely what the Roca brothers, famed chefs from what has been consistently designated as among the World's Best restaurants are set to do. As Goodwill Ambassadors for the United Nations Development Program (UNDP) and for the Sustainable Development Goals Fund (SDG-F), the Roca brothers will use their expertise in the culinary world to enhance the link between waste reduction, sustainability and food security issues.
And the timing couldn't be better, especially during this pivotal year, with the Sustainable Development Goals (SDGs) now providing a global framework designed to address poverty in all forms for the next 15 years. Considered the 2030 Agenda, the designated 17 goals aim to eliminate poverty, inequality, hunger and under-nutrition --and at the same time tackle the impact of climate change and adaptation. A key component of the SDGs is Goal #2, which aims to end all forms of hunger and malnutrition and ensure sustainable food systems by 2030. This means ensuring all people - especially children and the more vulnerable have access to sufficient and nutritious food all year round. It goes without saying that we need greater awareness on the issues and why the hungriest people are often farmers and their families.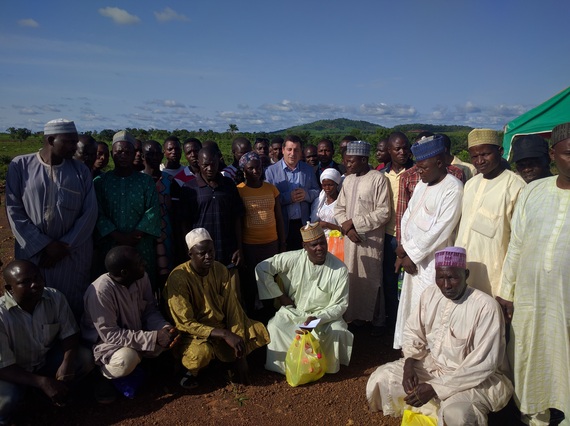 UN Member states and other public and private stakeholders have made the connection between food security, nutrition and agriculture, especially around the complex issue of poverty alleviation. Initiatives like Scaling Up Nutrition and Zero Hunger Challenge launched by UN Secretary-General Ban Ki-moon have inspired action and increased awareness on these interrelated issues. But despite these promising efforts, an estimated 795 million people in the world still suffer from hunger according to Food and Agriculture Organization (FAO).
More profoundly, if current trends remain constant, agricultural production will have to increase by at least 60 percent in order to meet the projected demands of the world's growing population, anticipated to reach 9 billion people by 2050. And all this--while it is estimated that the world loses about one-third of the food it does produce to waste and loss. A recent report by UNEP and the World Resources Institute (WRI), indicates that about one-third of all food produced worldwide, worth around US$1 trillion, gets lost or wasted in food production and consumption systems. More troubling is that when converted to calories, this means that about 1 in 4 calories intended for consumption is never actually eaten.
These are pretty staggering figures. If we want to eliminate hunger by 2030, its critical to understand that food security is not an isolated issue and we must simultaneously take on the root causes. In addition, common objectives in working to feed the planet must be linked to building strong and efficient food systems, reducing waste and improving harvests, and supporting smallholder farmers, especially women and youth - all while working to sustainably improve the livelihoods and incomes of people and protecting the planet. All of which is a pretty tall order.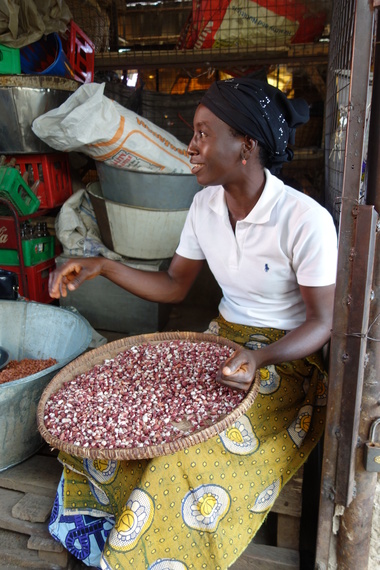 Perhaps this is why the new Food Africa project is so compelling. Food Africa is an innovative partnership launched this month, between the Sahara Group, the United Nations' Sustainable Development Goals Fund and the Roca Brothers. Designed to improve food security and nutrition the program is working to alleviate poverty by strengthening agro-food value chains. The program will work to improve agricultural productivity and yields for farmers and linkages to food processing facility to provide better access to markets in the Northwest region of Nigeria. Given that smallholder farmers often struggle due to lack of good quality inputs, insufficient access to extension services, and lack of storage, the Roca brother's knowledge and technical oversight to this project will be critical. They will play a key role in establishing what will be a Centre of Excellence, through a "training-of-trainers" modality to build the capacity of local famers and other community participants. In the spirit of providing an integrated approach to reducing farm loss and preserving crops, the Roca Brothers will share best practices in resource efficiency, recycling and recovery of waste and help optimize the operations as part of a planned agro-processing facility.
New visions on the links to food and food security The Roca brother's expertise as "top" chefs, business owners and architects of agricultural innovation provide them a tremendous opportunity to introduce a whole new generation to development and the issues more broadly needed to eliminate hunger and improve efficiencies along the agriculture value chain. In real terms, this means making sure that more of the food produced get utilized by the communities who need and produce it. As part of the Food Africa program, they will work with UNDP and new partners like the Sahara Group and the Nigerian government to resolve issues linked to food insecurity and malnutrition and share their know-how in increasing crop life, and building more sustainable resilient and inclusive food systems.
Currently agriculture remains the single largest employer in the world, with the world's 500 million small farms providing the main source of income and sustenance for most rural people. In fact, small farmers are responsible for up to 80 per cent of food production in developing countries, according to IFAD. And despite this, how can it be that farming rarely offers food security and an estimated 226 million people in Africa remain undernourished? Its no secret that many smallholder farmers lack basic access to fertilizers, equipment, and often land. In fact, estimates suggest that up to 50 percent of food can go to waste in many parts of Nigeria, due to limited cold storage and other techniques. Food losses are often magnified due limited transportation, poor harvest practices, and the lack of training up and down the supply chain. For example, if a product cannot leave the farm in a timely manner or survive the trip from harvest to market, it doesn't sell. In some situations, farmers may not be able to afford to harvest a given crop. And if the yield is low, perhaps as a result of climate change, the cost per acre to harvest can exceed the value of the crop. In many scenarios, when low yielding crops don't surpass the harvest cost threshold, the entire crop goes to waste.
Small hold farmers are further hampered by their limited access to alternative markets and knowledge of new methodologies designed to store and distribute their crops, --challenging their ability to compete in new markets or provide for their families. Even if a grower can get their product to market, commodity systems usually pay no incentives for better farming practices. So regardless of whether the farmer is producing in a way that aligns with the values of consumers in their region or not, their product gets lost in an anonymous amalgamation of products from other growers.
As an increasing global population looks for more meat in their diet, rangeland environments cannot be overlooked as part of the equation. It is estimated that approximately a billion people live in grassland ecosystems and in many of these arid regions, growing productive crops is extremely difficult, if not impossible. While there is some controversy around raising grazing animals, grasslands actually depend on timely and proper grazing pulses to remove buildup of dead grass that shades out future growth, and then biologically incorporate this organic matter into the soil, feeding it and preparing the soil surface to absorb the rains when they come
A popular TED talk by Allan Savory highlights the process of regenerating grasslands by mimicking the behavior of wild herds with domestic grazing livestock. This process of "Planned Grazing" can be utilized in grasslands or in conjunction with crop growing. Animals also play a key role in every natural ecosystem on the planet from the deserts to the tundra. If we want food systems to mimic nature, domestic herbivores can also play a vital role. Savory's writings focus on the human element of farm management and the need for it be "holistic" - taking into account social, environmental, and economic factors in both the short and long term.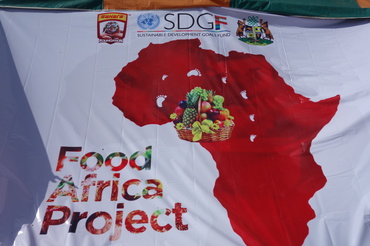 Perhaps, quite simply, we must continue to devise more integrated development approaches that focus on farmers. In an era of superfoods and top chefs, perhaps what has been missing is the need to galvanize the "foodie world" to the connection between food security and nutrition and a renewed focus on optimizing agricultural jobs, that focus on planting, recycling, and harvest innovations that will shift the attention to building more resilient food systems and improved storage options. In Africa, particularly, thought must be directed to issues such as fortification and expanding the nutritional benefits of certain legume and grains, and the methodology required to preserve and source local products and safeguard against food waste.
Instead of providing another recipe for kale, isn't it somewhat refreshing to find more new actors, in this case, culinary experts like the Roca's working to contribute their know-how in activities that will empower farmers, enhance food production and actually strengthen agricultural yields.
About us: The SDG Fund (SDG-F) was created in March 2014 to bring together a range of UN entities, national governments, civil society and business in efforts to support sustainable development activities around the world. Our focus includes implementing joint programs linked to job creation, food security and nutrition and water and sanitation. With pilot programs now underway in 21 countries, we are working on creating jobs and improving livelihoods which means supporting programs that offer skills training and invest in the areas where people live and in the industries that contribute to viable employment. In many cases, that industry is agriculture. Learn more at www.sdgfund.org or @sdgfund
Calling all HuffPost superfans!
Sign up for membership to become a founding member and help shape HuffPost's next chapter