"Finding great investors, great co-founders and great advisors has allowed me to bring what initially was just an academic's wish (to bring better data to mental health research) to a global audience. I plan to crush the stigma of mental health, and bring these tools to audiences who'd otherwise never get help."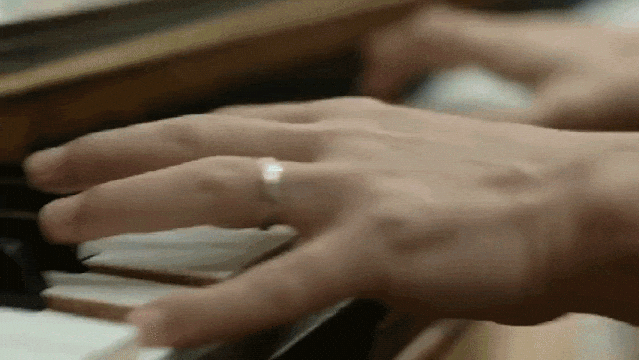 I had the pleasure of interviewing Dr. David Plans, CEO of BioBeats, an entrepreneur and PhD. In his early career and doctoral work, he looked to computational intelligence, in particular genetic co-evolution, to create reflexive media systems that imitated and queried the nature of human creativity. His industrial work, which has focused on creating mobile applications for self-reporting and behaviour change in mental health, is now focused on biobeats.com, a startup in San Francisco/London/that builds artificial intelligence solutions for mental health.
Thank you so much for doing this with us! What is your "backstory"?
I started looking at mental health after I had a breakdown at an airport, and suffered a cardiac arrest. I was brought back but the nursing staff gave me a serious warning to change my life. They told me I'd basically died of exhaustion and stress, and nothing else was wrong with me. That story was documented in the video above.
After that incident, since I was in computer science, I started looking for a way to track my health that could've warned me that I was about to burn out completely. It took me 10 years to build the research, understand the variables I was playing with, from body stress to mind stress to brain stress, and to then put research and industry teams around me to create a product that could in fact act as both a warning system, and a therapeutic tool. Nearly there now, launching public version of the app and wearable to power a new kind of mental health platform in January.
Can you share the funniest or most interesting story that happened to you since you started your company
Before Satya Nadella was to speak at a conference in London, I was supposed to meet with him for 10m as we were then working with Microsoft to do a clinical trial. As it happened, I hopped in his car for what was supposed to be a 10m ride, but London traffic kindly gave us an hour and a half together. We spoke about mission, values, global public health, and how to create platforms that can transform human productivity.
So what does your company do?
We create digital products that change the way people look at, deal with and take control of their well-being. We provide an ever-improving cycle of evidence-based interventions by finding patterns that link stress to health risks and physical outcomes. This comes through listening to and harnessing user data, human insight and artificial intelligence, using our own app and wearable offering. Our aim is to improve well-being for everyone.
What makes your business stand out? Can you share a story?
Initial research by my co-founders and I on how to turn brainwaves into music, in order to help people learn to meditate, turned into heartbeats research because we wanted maximum possible audience. We founded BioBeats with to do that. We went then from doing mostly academic research to trying to build a company to take care of millions of people. We wanted to quantify mindfulness, so to give people an answer to 'how do I know if I'm getting better' question that we felt everyone was getting from apps like Calm and Headspace. In the process of doing that, we've met interesting people at the merger of the entertainment industries and health. Will Smith is an investor, and GZA from WuTang Clan is on our board of advisors. This means that while we take data science seriously and we want to bring it to the mindfulness industry, we also stick out because our engagement model is to make you really feel your body: building biofeedback tools that use sound and music to help you understand your mind and body better.
How have you used your success to bring goodness to the world?
Finding great investors, great co-founders and great advisors has allowed me to bring what initially was just an academic's wish (to bring better data to mental health research) to a global audience. I plan to crush the stigma of mental health, and bring these tools to audiences who'd otherwise never get help.
What are your "5 things I wish someone told me before I Started my Business" and why?
1 - Never raise money if you ain't got any
It's difficult to bootstrap any business, but if you try to raise funding when your runway is short (and you're desperate), you will put yourself in situations where the deals you get are tough, your freedom is restricted, and you end up working with people who might not be able to help you as much as others might have. Always plan to raise when you have great news and a nice runway.
2 - Never confuse your mission for what your investors or audience see as 'value'
Whilst altruism and passion, if you have bags of it, are awesome and people will like that in you, your customers and investors want to understand how you will create value for them. Translating mission to value is a design process, not a passion-led one. You must be passionate about your mission but go through the process. For us, this was very relevant when we understood that the prototype apps we created in clinical trials should have undergone far more thorough user testing, so that when they were used, they created data value for us, instead of UX problems.
3- Create a roadmap. Any roadmap.
It's hard to deliver when you're pivoting like crazy and trying to make a splash. Even if you don't pivot like crazy, you will fall down and have to get back up several times. A strong roadmap is essential, even if it changes. We started with just todo lists and sprints, and often we lost our way in our roadmap because we were chasing either data 'truths', or goals that had been set for us by commercial pressure or partnerships. It's ok to say no. We once said no to Microsoft even though life would've been a lot easier if we'd said yes. By then, we'd learned to roadmap.
4 - Make sure you understand design isn't about which font or colour
Design is a process and an ethos. A philosophy. When we first started, we wrote apps like academics do: by solving the problem. We then realised that design thinking, from a UX perspective and on how UI serves pains, needed to be done from a value proposition design perspective. Put the thing you want to be out in the world -as soon- as it's ready to be functionally used at all. An MVP in the hands of someone who isn't in your field is worth a thousand coding sprints.
5 - Don't sweat the competition
You can and might well be crushed by competitors, particularly if you're a first mover. But don't forget the race you're on isn't being run on a 3-dimensional track. It's more like 11 dimensions. Time and space move differently for each startup and that startups' network connections, partnerships, etc. It's too complex to think about. Don't. Use your roadmap, deliver value, ask questions, test with clients and real people, iterate, and run as fast as you can within a process that allows you to react to competitive pressure, but without knee-jerking. We learned this the hard way, and now we're seeing competitors die around us while we're still going. Of course, new ones come. But understanding your true mission and believing in your roadmap is essential. We were told several times that we were on the wrong track, doing the wrong thing, and that we should go for 'low hanging fruit' objectives. Why do that? There's only one objective you should serve: the one that made you say 'no' to that cushy, steady paycheck in the first place.
Is there a person in the world, or in the US whom you would love to have a private breakfast or lunch with, and why?
I would love to meet Brené Brown and talk to her about how to make men across the world cry, using digital tools. I believe once we reduce male stigma on mental health, and create paths to vulnerability, most of the world's current problems will actually dissipate.
This was very inspiring. Thank you so much for joining us!
Popular in the Community