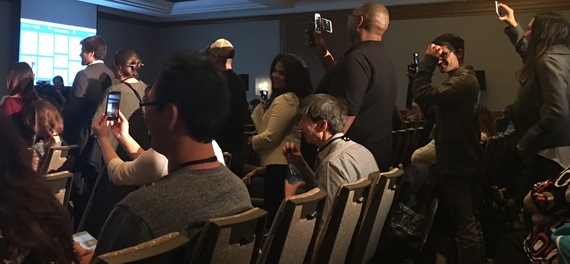 It seems these days that anyone and everyone is going LIVE from their smart phones or tablets. Live-streaming apps are giving us the ability to be our own broadcaster to share our stories and our voices, when, where and how we want. These apps have become our connection to communities from around the globe. There are several live-streaming apps out there, but here are my top three favorite apps that are definitely changing the rules of the live broadcast game: Periscope, Facebook Live and Anchor.
Periscope
As a former promotions director in television broadcasting and a social media addict (don't judge, you know you are too!), I am very excited to see an app like Periscope take off and build a user fan base of oh just about 20 million and counting in under a year. What has me so addicted to this social media app is the sense of community within millions of users. The idea of Periscope is "to see the world through someone else's eyes" and I have done just that. I have "tuned in" and watched as the Pope landed in the US with a unprecedented vantage point I have never seen on traditional broadcast news, I have watched someone climb the Great Wall of China step by step and I have watched extreme sports taking Go Pro and this app to new, literal heights. But, what keeps me coming back is not only being able to tune in to the broadcast of another person's point of view, but the genuine, authentic, raw and real connections of like-minded individuals who share their thoughts, tips, tricks and just about anything for all to watch in real-time. There are some Periscope influencers from common Joe's to celebrities and the ability to connect with them and instantly interact is priceless. When I attended the Periscope Summit in San Francisco, I found that many of my favorite Periscope Rock Stars were the real deal and the same in person as they were "live" on their broadcast.
Facebook Live started with celebrity accounts and has now given all users AND their business accounts (this is HUGE!) the ability to "go live" from their social pages. I have already tested this out on my personal and business accounts and I have found it to be easy to use, great to engage with my friends and build trust with my followers. For me, it doesn't seem to have the same sense of community as Periscope, but the big plus that it has over Periscope is the ability to save your broadcast to your page, permanently (or until you delete it) whereas Periscope only saves it on your page for 24 hours. Plus, for many of us, Facebook is still the "home base" of social media. It's where we all seem to turn to or network from (even create groups from other apps). So, use that to your advantage of your list of friends and "go live" the next time you get ready to post.
Anchor "true public radio where any voice can join the conversation" is only about a month old and is already gaining a big following. It is a free app only available on iPhone for now that allows users to broadcast short audio clips (think short podcast-style) to a global audience within seconds. What I like best about this social media broadcast app is the intimacy of listening to voices. Yes, we have seen just about anything on video, but Anchor brings back the lost art of conversation like we used to have on phones (you know that kind of phone conversations without constant app distractions?!). I think there is something very powerful about giving anyone and everyone the chance and courage to use their voice and more importantly have their voice heard.
Yes, there are several other live-streaming apps out there and I'm sure developers will continue to create even more! Imagine the possibilities on how they will be used in medicine, education, entertainment, politics and community-outreach? How will traditional broadcast media use it? But, the burning question I really have is not how will they use it but how will YOU use it? Live-streaming allows you to "press play" and broadcast to grow your business, start a business, share a love for art, music, dance, to teach and share to do "social good" like never available to us before. So, will you change the world, one broadcast at a time? Press play and let's discover the answer, together.
My Favorite Live Streaming Rock Stars:
Joel Comm @joelcomm #DoGoodStuff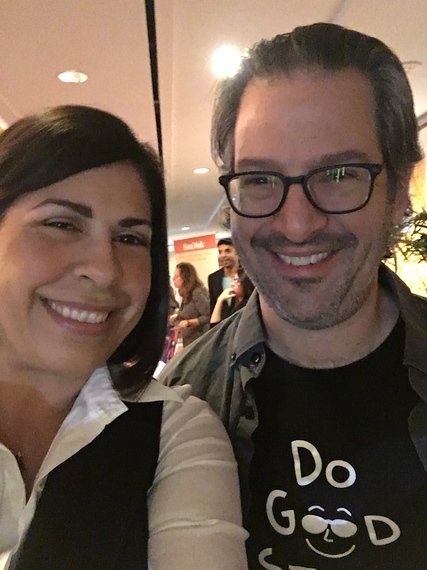 Kim Garst @kimgarst Forbes Top 10 Social Media Influencer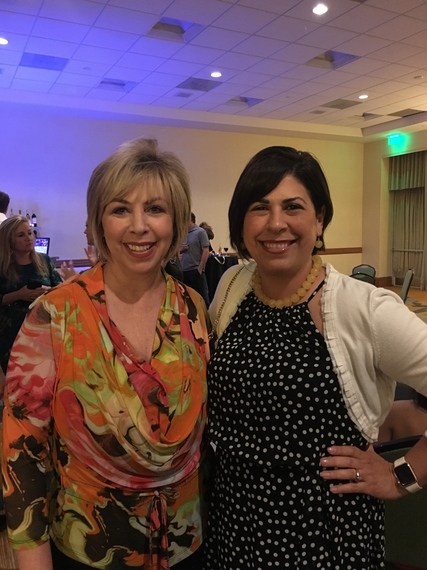 Chalene Johnson @ChaleneJohnson Top Podcaster/Internet Business Builder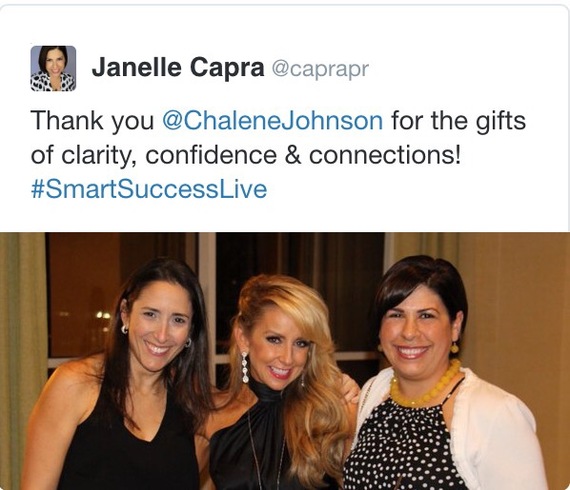 Alex Khan @1AlexKhan #1 Social Media Mentor
Kerry Shearer @kerryshearer "The Periscope Expert"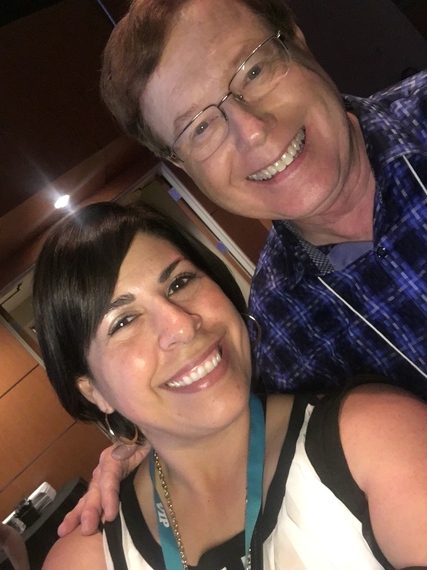 Are you broadcasting on any of these apps or using others? Let's keep this conversation going right here on Huff Post or connect with me on Twitter @caprapr and use #YouGoLive
REAL LIFE. REAL NEWS. REAL VOICES.
Help us tell more of the stories that matter from voices that too often remain unheard.