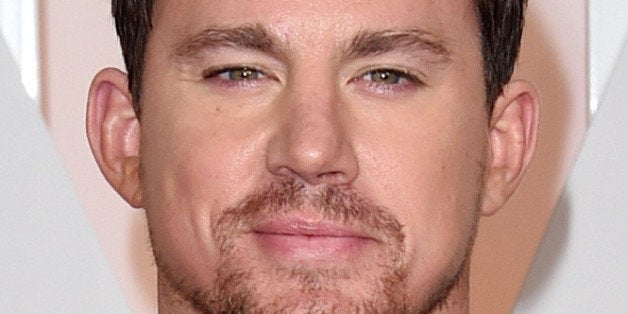 From telling the world that he nicknamed his penis Gilbert to confessing that he once pooped in a crazy blizzard, Tatum revealed that he can be ridiculously human sometimes. Especially when it comes to making his favorite sandwich:
"Get ready: it's very complicated," he wrote. "Bread, white. Peanut butter, not crunchy, creamy. Grape jelly, double portion, more than you think should actually fit on a piece of white bread. Bread. And then some Cheetos shoved in there, and then you're good to go."
Check out more of our favorite foodie moments from Tatum's AMA below.
"That's like a psychological profiling question. Yeah, why not. I like to eat. Let's just be real about it."
On the rumor that he wore a T-shirt that read "I hate pizza" in seventh grade and got into a fight over it:
"Hahahaha what? No. But I fucking wish. That sounds like an awesome story. Because I don't hate pizza. If that did happen I would respect anyone that punched me because I wore that shirt. Because pizza is awesome."
"Just a beer and some chicken crisps."
Bonus: On how he turns that frown upside down:
"Oh man. I love Pinterest. Swear to god. Just to not think about all the shit I have to do or what's going wrong, I just go and look at Pinterest. Or Flipboard."
Conclusion? Channing is perfect. And he can still do this: