As the "World of Dance" host and mentor explains it, the family was vacationing in Mexico when they turned on the TV and "Step Up" came on.
"It was so funny, we were like, 'Everly, Everly, look! It's mommy and daddy!' At first she didn't think it was us," Dewan said. "She's like, 'That's not you guys.' And I'm like, 'No, it's us, Evie, it's me!' And then she goes, 'Can we watch something good?' Just like that, and we were humbled. One day she'll maybe appreciate it on a different level, but yeah, she's not so into it."
To be honest, both Channing and Jenna are a little iffy about watching their on-screen performances in the 2006 film, which launched their careers and their relationship.
"We both cringe because ... we're just so baby new ― our acting, we're like, 'What are we doing there?!' Dewan joked. "It's so sweet. We were talking about it the other day, like, 'Do we remember that routine at the end?' I think when it was the 10-year anniversary we did the lift outside in our yard just to prove that we could still do it!" (They can still do it — watch the video above.)
As for that other dance movie her dad's in, Everly will "have a lot of questions" when she finally gets to see it, Dewan says.
"We got to show ['Magic Mike'] to her before one of her friends at school is like, 'I saw this movie your dad's in...' She's been at rehearsals so there's a part of her that probably gets it."
For more with Jenna Dewan Tatum, watch the full Build Series interview below.
Before You Go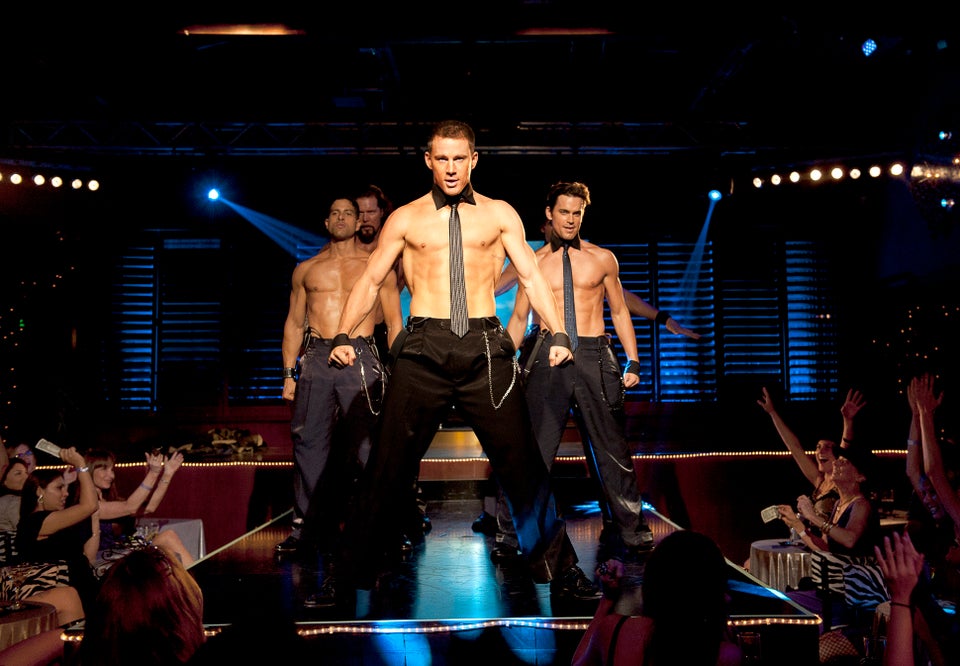 Channing Tatum
Popular in the Community