When Channing Tatum breaks out his infamous physique and dance moves, we can all feel the proverbial swoon. But the actor admits he's no longer the buff, toned man he once was.
"No, no. You definitely don't want that right now," Tatum giggled in response. "Right now, what me and my wife [Jenna Dewan-Tatum] like to call it, I am very 'fappy,' " he said with a grin. "I'm very fat and happy right now … I've been working for two straight years, and now it's some really needed downtime with the family."
Tatum, 33, who recently wrapped production on "22 Jump Street" and "Jupiter Ascending," is enjoying some time at home with his wife and their 8-month-old daughter, Everly.
"She's saying, 'Da, da, da, da, da.' I don't think she knows exactly what it means just yet, but it doesn't matter. It doesn't matter at all," he said, smiling.
Before You Go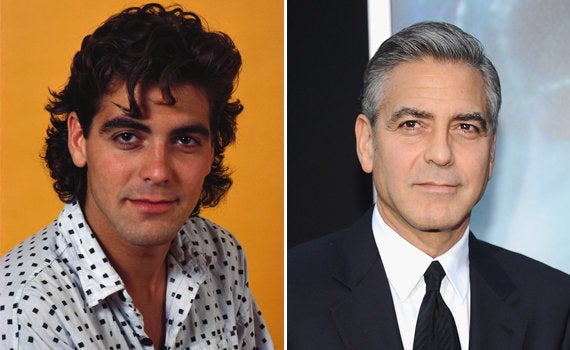 Celebrities Then & Now
Popular in the Community