According to Tatum himself, the movie's delay boils down to the production team's commitment to getting the tone and feel of this particular mutant right. 
There's Channing Tatum, the movie star, yes. But there's also Channing Tatum, the principal producer of Free Association. The latter is thinking more strategically about "Gambit" and wants to make sure it's properly vetted for Marvel fans and plain-old moviegoers alike.
"Stories are complex things. The smallest of things can mean so much to someone," Tatum told HuffPost during a phone interview. "'Gambit,' yeah it is like an 'X-Men,' big, sort of Marvel movie, but Gambit was just a character in my childhood. Gambit is like throwing a pack of cards around my living room at my friends. I have a personal, historical relationship with him at a time in my life when I needed fantasy, and that's who he is to me."
The problem Tatum and the rest of his "Gambit" production team face now involves taking his version of the X-Men character and relating it to a wider, more critical audience. Unlike other franchise leads, Tatum says he's more focused on presenting an interesting story, rather than making millions at the box office. 
"At the end of the day, I don't know how many people are going to see these things and how much money that that's going to mean for anyone," he added. "But did I value my time going and being a part of it and digging into it and what it all means?" 
Ultimately, that sentiment is the reason the crew is taking their "Deadpool"-level time in pre-production. Still, don't be mislead. Tatum teases of the Gore Verbinski-led project, "Wait till you see what we're going to do with it!" 
His longtime producing partner Reid Carolin chimed in, adding, "You might've wanted to wait longer ... It's definitely going to be crazy."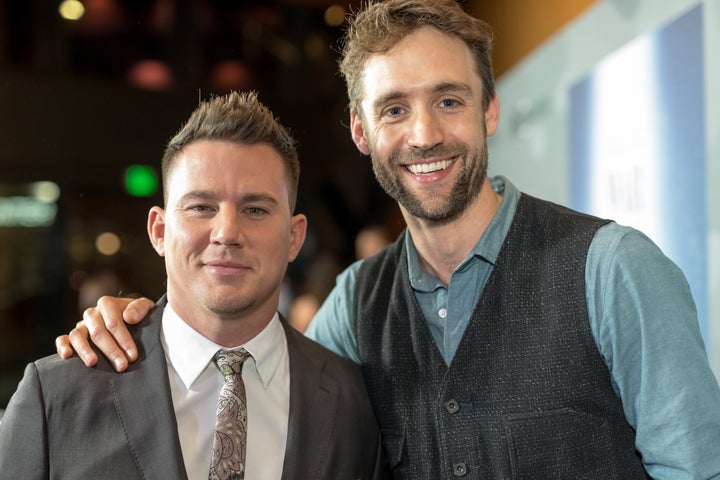 Tatum and Carolin have been producing film projects together since 2010, starting off small with a documentary on Rwandan genocide titled "Earth Made of Glass."
"I really just played a little EP on it, and it was just a touchingly beautiful story," Tatum explained. The film ended up winning a Peabody award. That experience, he says, sparked a drive to tell stories that mean something.
It just always has to start with, 'Why do you love this story? Why do you want to tell it?' It shouldn't be to just hopefully go make money."

Channing Tatum on choosing projects to produce
Carolin ― who penned the script for "Magic Mike" and, in doing so, catapulted his pal into a new stratosphere of fame ― agrees with Tatum's production strategy, reiterating that not every tale should be told simply because "it just sounds good on paper."
The film, directed by "Earth Made of Glass" helmer Deborah Scranton, follows the personal journeys of three U.S. Special Operations K9s and their handlers through combat and back again. 
"For me, one of the most deep and meaningful relationships in my life is with my dog," Tatum said of his four-legged family member with wife Jenna Dewan-Tatum and daughter Everly. "Lulu was kind of my first child. I love her more than I can probably put into words. And going into war is an extreme thing. To have an animal that you don't really look at as an animal — it's almost a part of you, like a brother or a sister ― and it's there to do anything that you ask and vice versa. You're willing to give your all for him or her. I don't know, it was just really fascinating to us."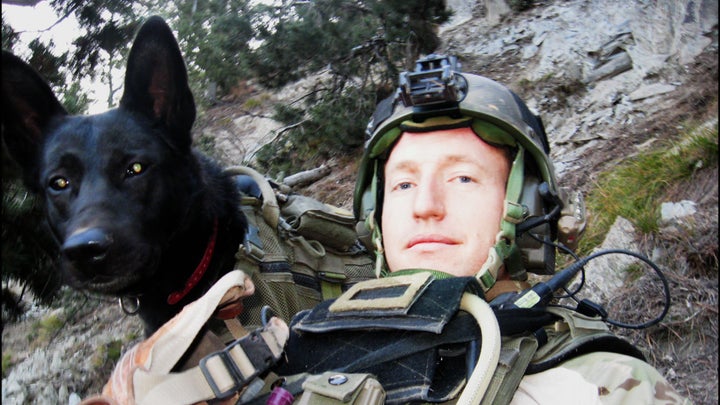 Carolin was particularly interested in the way "War Dog" presented human-animal bonds and how they can transcend the stigma of war. 
"I hope people, as they're watching it, don't really see the dogs as dogs anymore — they see them as soldiers, as beings just like us. That line between dog and human is just completely blurred," Carolin said. "These guys are so attached to these dogs that the dogs trigger the best parts of them to open up and be vulnerable on screen."
Both Tatum and Carolin are happy to continue working with each other in the fair-weather industry and don't take the opportunity for granted. After bonding on the set of the 2008 film "Stop-Loss," the two have continued to team up on projects like the "Magic Mike" movies, "22 Jump Street," "Logan Lucky" and the upcoming Joseph Gordon-Levitt R-rated musical comedy, "Wingmen." 
"Not to be cliché, it is the best to go to work with your buddy everyday," Carolin said, to which Tatum replied, "I'm super thankful for anyone who makes me get into a thong ever again. That's a really great friend." 
"War Dog: A Soldier's Best Friend" hits HBO On Demand, HBO NOW and HBO GO on Nov. 11 and airs on the network on Nov. 13 at 8 p.m. 
Calling all HuffPost superfans!
Sign up for membership to become a founding member and help shape HuffPost's next chapter
BEFORE YOU GO
PHOTO GALLERY
Channing Tatum