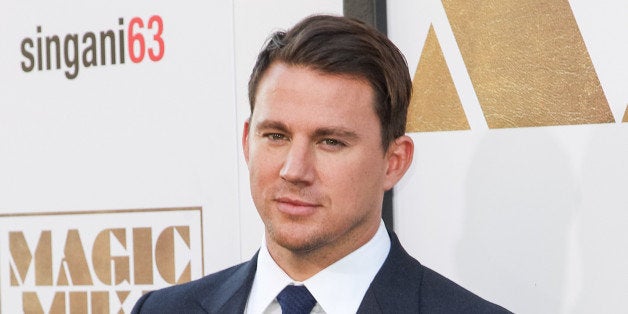 If we could be a fly on the wall for any conversation, it would be the one in which Channing Tatum and Roxane Gay talk "Magic Mike," feminism and cooking.
Tatum, star of male-stripping sequel "Magic Mike XXL," learned during an interview Wednesday with Daily Life that feminist author Gay is a huge fan of him. Tatum immediately expressed interest in talking to her about the "Magic Mike" films, which are based loosely on his life as an 18-year-old stripper in the late '90s.
Talk of a meetup started with Tatum answering a question that Gay submitted to Daily Life, an Australian outlet. She wanted to know "Does he cook?" He answered with a resounding yes and said he'd like to talk with the "Bad Feminist" author.
"I wonder if she cooks ... We're gonna do a 'Magic Mike' Vegas show, and it's..." he says before sighing. "'Feminist' is like a hard word for me to throw around. I would love to say I'm a feminist, but I don't study feminism, so I can't be like, 'Yes, I'm a feminist!' But I'm very pro-feminism. I want to talk to her about the 'Magic Mike' show."
After learning of Tatum's comments, Gay unleashed her excitement on Twitter.
Tatum's "Magic Mike XXL" co-star Joe Manganiello, who was also at the interview, was excited to hear of Gay's interest in the film.
"I'm glad she digs it!" he said. "Because, you know, I can see how it is pro-feminist. But it's also a movie where the men retain their masculinity, which I think is, you know, a balancing act. I'm glad that she enjoys it. We're still guys."
"This movie caters, at all times, to the female gaze," she wrote. "It is queer friendly. The movie embraces women of all sizes. The movie embraces consent and places an emphasis on women's sexual pleasure. I wish I had something really smart to say here but this movie felt feminist. The movie treated women like they were sentient beings rather than sexual objects and the movie boldly celebrated women's sexuality."
Here's to hoping this one-on-one actually happens.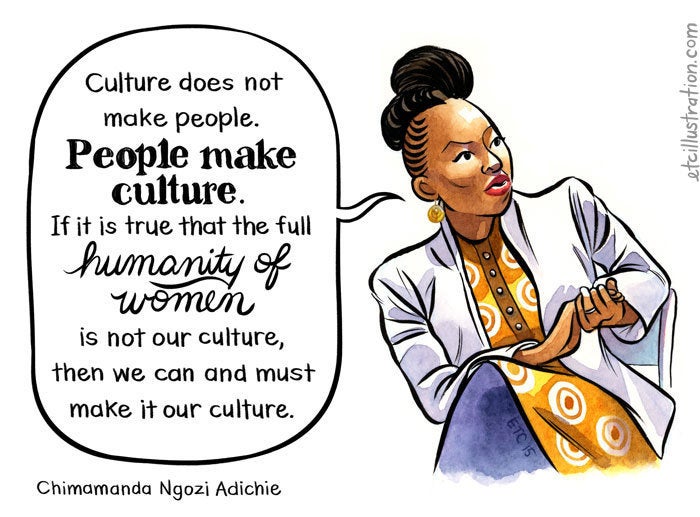 10 women on why feminism still matters