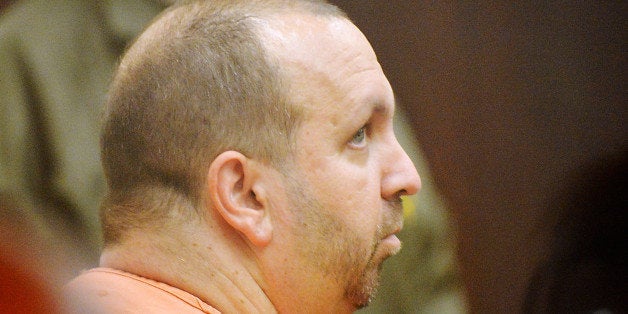 A simmering dispute over parking may have provoked Tuesday's triple homicide in a North Carolina college town, authorities said. But police in Chapel Hill said they had no inkling of the animosity among neighbors until the violence.
Police have charged Craig Hicks, 46, with three counts of first-degree murder in the shootings of Muslim students Deah Shaddy Barakat, 23; Barakat's wife, Yusor Abu-Salha, 21; and her sister, Razan Abu-Salha, 19.
A long-running argument about parking in an apartment complex may have been the motive, Chapel Hill police said. But neither Barakat nor his wife had ever complained to police about Hicks before, according to a Chapel Hill police spokesman.
"We have no incident reports of any encounters between the suspect and the victims," said Lt. Joshua Mecimore said in an email to The Huffington Post.
Hicks had a clean record, Mecimore said. The department's only previous interaction with him was when he witnessed another man attack a tow truck driver in December 2013, according to an incident report. No one was arrested in that case, according to Mecimore.
Hicks' clean record makes it difficult to comprehend the extent of the enmity between him and his neighbors. Others, however, said they had seen signs of a rising feud.
Hicks pointed a gun at Abu-Salha and Barakat because they had awakened his wife with their rousing game of Risk last year, according to a friend of Abu-Salha. The account of the confrontation in Fusion made no mention of how the dispute was resolved, or whether the couple called the police after being threatened with a weapon.
The father of the women Hicks allegedly killed accused the gunman of being violently prejudiced against their religion and culture, the News and Observer reported.
Hicks' wife, in distraught statements, denied that her husband was a bigot and said he was obsessed over parking in their apartment complex.
"This incident had nothing to do with religion or victims' faith, but instead had to do with the longstanding parking disputes that my husband had with the neighbors," Karen Hicks said Wednesday.
"Our investigators are exploring what could have motivated Mr. Hicks to commit such a senseless and tragic act," Chapel Hill Police Chief Chris Blue said in a statement. "We understand the concerns about the possibility that this was hate-motivated and we will exhaust every lead to determine if that is the case. Our thoughts are with the families and friends of these young people who lost their lives so needlessly."
Hicks was being held without bail in Durham County Jail.

Related
Before You Go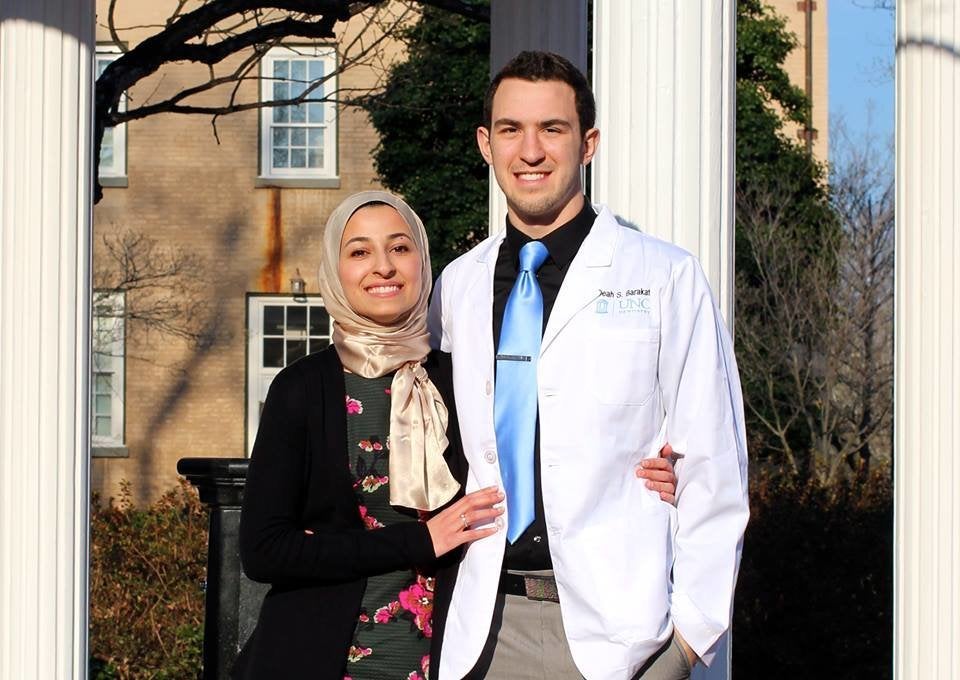 Chapel Hill Shooting
Popular in the Community