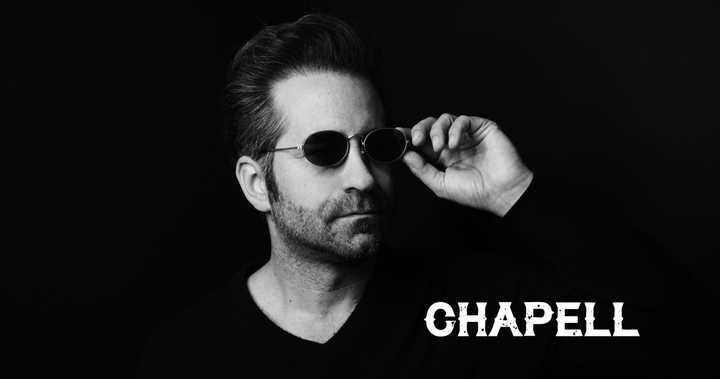 Indie rock artist to deliver a special performance on Saturday, April 1, at American Beauty in NYC.
Back by popular demand…Indie rock artist Chapell has announced a special concert at American Beauty in NYC on Saturday April 1, 2017. Doors at 7pm. Chapell begins at 9pm. Ticket's available at Ticketweb.
Chapell is joined by special guest Valerie Orth at 7:30pm. Valerie is a prolific alt-pop songwriter, multi-instrumentalist and producer with a strong, feminist sense of self. Integrating live instruments with electronic sounds, her Brooklyn-by-way-of-San Francisco-influenced music is unique and authentic.
American Beauty is located at 251 W 30th St, @8th Avenue, NYC
Chapell recorded his first EP at with legendary producer Jimmy Ienner at 13, cultivated the largest fan base ever recorded in the Northeastern U.S. for an unsigned band at 19, and toured as far away as Mumbai, India. And then he fell off the face of the musical Earth. He came back with a vengeance in 2016 with The Redhead's Allegations produced by Jerry Harrison of Talking Heads. Keep up with Chapell at www.ThisIsChapell.com/ and sign up for his mailing list or send an email to Chapell@gmail.com. Listen to Chapell on Spotify, SoundCloud or YouTube.
Valerie Orth is an electro-alt-pop multi-instrumentalist, songwriter, singer and producer with a strong, feminist sense of self. Consequence of Sound writes that she "inspires listeners to shake off self-doubt and detractors so that they can take control of their lives and relationships." Valerie's new EP, Wake You, carries the upbeat production and warmth of Sylvan Esso, the unexpected rhythms and percussion of Tune-Yards, and the dark vocals and trippy-ness of Portishead. Check her out at www.valerieorth.com, watch her new sultry and smoky music video, and stream her new EP.