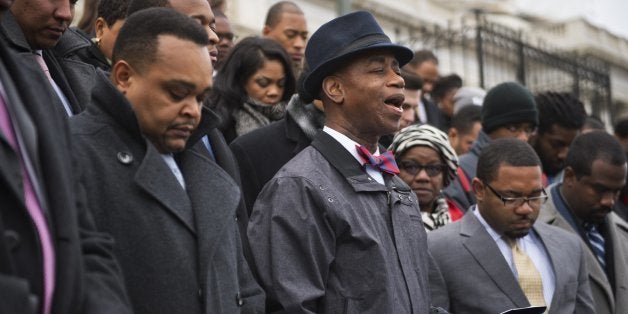 Congressional staffers walked out of their offices on Thursday and bowed their heads in prayer while protesting the deaths of Michael Brown and Eric Garner.
The men and women crowded onto the steps of U.S. Capitol as they listened to the solemn words of Senate Chaplain Barry Black.
"Forgive us when we have failed to lift our voices for those who couldn't speak or breathe for themselves," Black said, alluding to the last words of Staten Island dad Eric Garner, who was killed in a police chokehold.
Read a transcript of Black's prayer during the Congressional Staffers walkout below:

We're gathered here today so that we can be the voice for the voiceless. We believe that there is a power that has fueled our nation toward excellence through the centuries. And we are here today to take advantage of the free exercise rights guaranteed to us by the framers and founders of this nation. And we begin this gathering with prayer. So let us pray.

Eternal God, our hope for years to come.

We thank you that your presence has sustained this nation throughout the seasons of its existence. You have brought America through many challenging times. Today as people throughout the nation protest for justice in our land, forgive us when we have failed to lift our voices for those who couldn't speak or breathe for themselves. May we not forget that in our national history injustice has often been maintained because good people failed to promptly act.

Forgive, O God, our culpability in contributing to our national pathology as you keep us aware of our own capacity to be instruments of injustice. Immunize us from that self-righteousness that blames everyone but ourselves. Lord, comfort those who mourn, who know the pain of loss, the anguish of grief and the futility of despair. Remind us that earth has no sorrow that heaven cannot heal. Protect and guide your people who gather here today.

May the words of our mouths, the meditations of our hearts, and the activity of our limbs be acceptable to you, O God, our rock and redeemer. We pray this in your sovereign name. Amen and Amen.
Related
Before You Go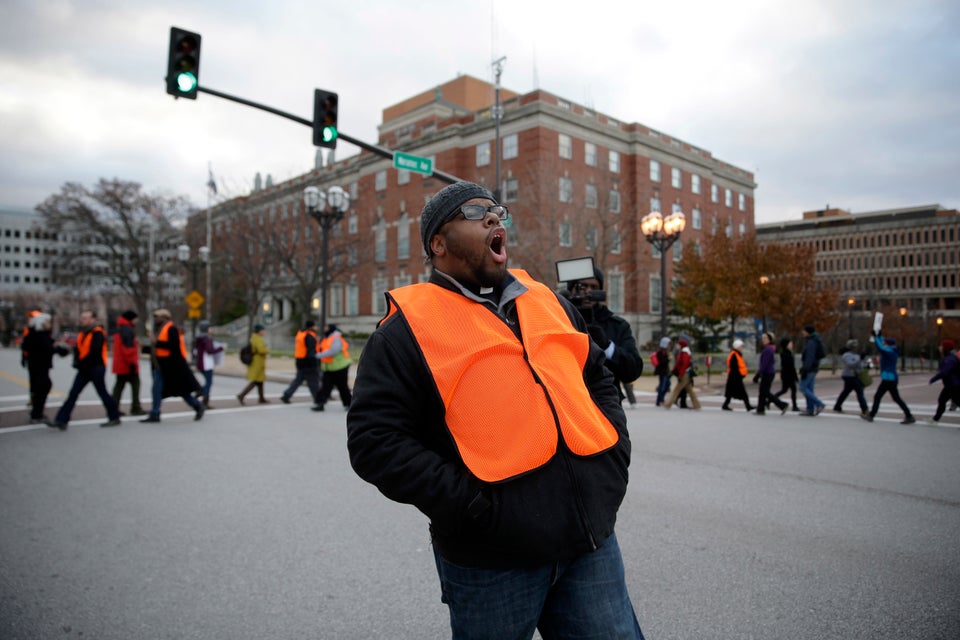 Clergy in Ferguson
Popular in the Community