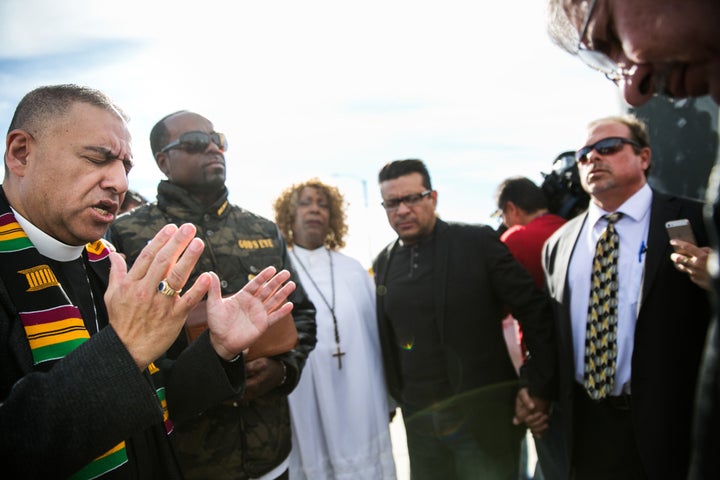 A day after a shooting during a holiday party at a social services center in San Bernardino, California, left 14 people dead and 21 injured, communities in Southern California and around the country are coming together to offer support, counseling and comfort to those affected.
Faith-based chaplains are ministering to victims and their families in San Bernardino, professional counselors are offering their help, and communities nearby have vigils planned for Thursday night.
One group responding is the Billy Graham Evangelistic Association, which has sent eight of its local chaplains to San Bernardino churches to be available to victims and victims families, and to people having difficulty processing the attacks.
"The first chaplains arrived yesterday afternoon, in the hours after the shooting. The others arrived today," said Jack Munday, international director of the Billy Graham Evangelistic Rapid Response Team. "All are from the southern California area, and several are veteran chaplains who have responded to other shootings such as Sandy Hook Elementary and the Aurora, Colorado, movie theater." 
The organization's volunteer chaplains, who are Christian, are trained to offer "God's compassion and hope through Jesus Christ to those affected by a man-made or natural disaster," according to its website.
"Chaplains are currently meeting with area churches and first responders to ascertain how we can best serve them," Munday added. "They are also comforting people who are emotionally hurting following yesterday's attack."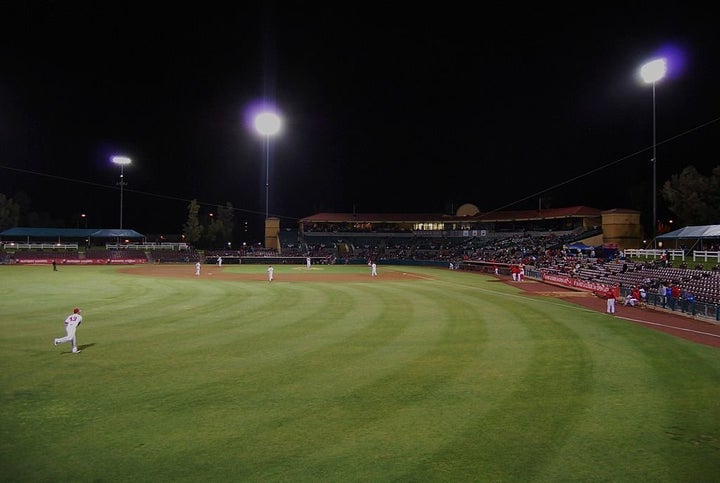 At San Manuel Stadium, where the Inland Empire 66ers minor league baseball team usually plays, city officials organized a candlelight vigil that began at 5 p.m. local time. The stadium can seat 8,000 people.
"Our community has been put in unfamiliar territory because of this terrible tragedy," Inland Empire 66ers General Manager Joe Hudson said in a statement. "We know that our ballpark is a community gathering place and that is what we need now. We need somewhere that all of us can come together and grieve for the senseless loss of life and assault on our home."
The stadium vigil won't cater to any particular faith, but several houses of worship are also separately opening their doors. Baitul Hameed, an Ahmadiyya Muslim mosque in San Bernardino County, has scheduled a vigil for Thursday evening. So has St. Paul's United Methodist Church of San Bernardino, which will host seven Methodist churches in a vigil that begins at 6 p.m.
We want to offer comfort and compassion, it's not about just shoving the gospel down as the only answer, but being understanding of people in a really difficult time.

Pastor Jeff Lasseigne
In Riverside, about a 20-minute drive from San Bernardino, pastors at Harvest Christian Fellowship church said they are preparing volunteering ministers to be ready for anyone who needs help in the aftermath of the attacks.
"We had a lot of texts yesterday from congregants who were working in adjacent buildings to where the shootings happened. They were emailing us, asking us to pray for them and their safety," said administrative pastor Jeff Lasseigne, whose church has 12,000 members, many of whom live or work in San Bernardino. "At our midweek study on Wednesday night, we found a lot of people who were traumatized. They are fearful. We're here for people who need crisis counseling and comfort in managing with emotional distress. A lot are wondering how to talk to their kids about this."
"We want to offer comfort and compassion, it's not about just shoving the gospel down as the only answer, but being understanding of people in a really difficult time."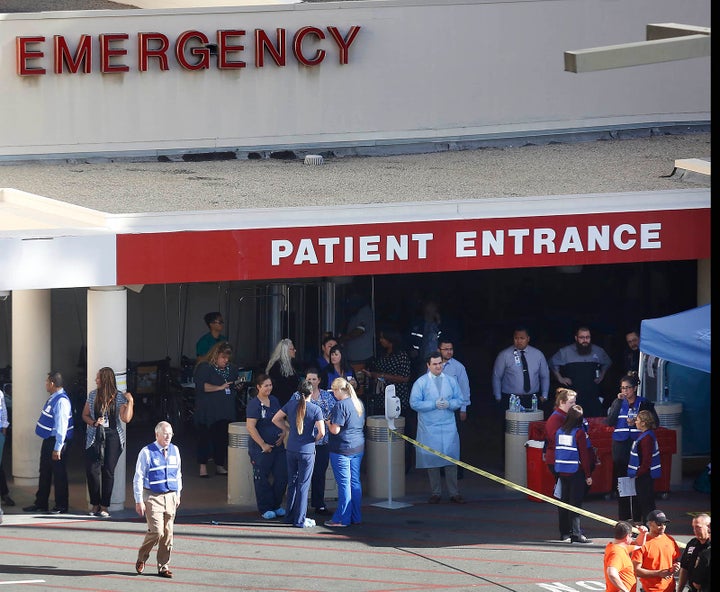 The website of Loma Linda Medical Center, where some of the shooting victims are being treated, describes a staff that includes a chaplain who "is assigned to each unit who will make every effort to visit all patients regularly." It's unclear if chaplains are working with victims. A member of the chaplain's office told The Huffington Post she wasn't allowed to speak to the media.
Meanwhile, in Highland, just east of San Bernardino, county officials have set up a temporary counseling center for people directly affected by the attacks, including victims' families. Friends and family members of victims have been going to the center to confirm with police that their loved ones had died.
The Desert Sun described the scene when Calvin Nguyen, whose cousin Tin Nguyen attended the holiday party where the attack took place, found out about Tin's death.
Calvin and about 10 other family members huddled together as they approached the grief counseling center set up by the county in Highland. An older woman in the group stopped just short of the curb leading into the building, threw her head back and screamed. Several other family members held her as they escorted her into the small banquet hall.
"She was very intelligent, a good girl, takes care of mom and family," Calvin later told the newspaper. "We very sad that we lose her. Pray for us."
PHOTO GALLERY
San Bernardino Shooting
REAL LIFE. REAL NEWS. REAL VOICES.
Help us tell more of the stories that matter from voices that too often remain unheard.