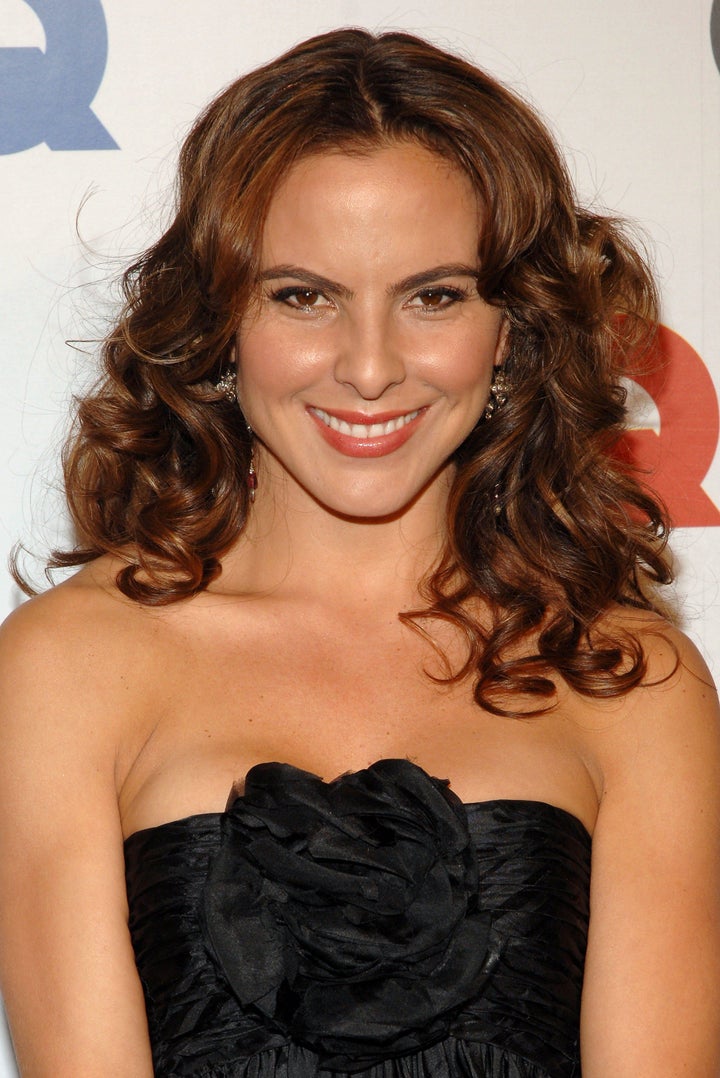 Kate del Castillo is one of Mexico's most popular actresses. She's been huge star in her home country for decades now, and began breaking through in the U.S. in the 2007 movie "Under The Same Moon." She's performed beside Tilda Swinton in the feature film "Julia" and enjoyed a six-week guest role in Showtime's comedy series "Weeds". Del Castillo was named a spokesperson for L'Oreal back in 2009, the same year she was appointed as Ambassador for the Mexican Commission on Human Rights to combat human trafficking.
Del Castillo played a female drug trafficker in last year's hit telenovela, "La Reina del Sur" ("Queen of the South"), but we never expected the Mexican beauty would send a letter making special requests of a narco kingpin.
"El Chapo" (which means Shorty), who's real name is Joaquin Guzmán, has been called "the world's most powerful drug trafficker" by the U.S. Treasury Department. Since escaping a Mexican prison in 2001, hidden in a laundry truck, Guzmán's legend has grown as his violent and ruthless leadership of the Sinaloa cartel has led to thousands of deaths. The current reward for information leading to his capture is 7 million dollars.
"Today, I believe more in El Chapo Guzmán than in the governments that hide all the truths, even if they are painful, those same governments that hide the cure for cancer and HIV, etc for their own benefit and wealth," del Castillo wrote in her letter in Spanish.
Then she addressed the drug lord directly:
"Mr. Chapo, don't you think it would be great if you could start trafficking with positive things? With the cure for diseases, with food for the kids on the street, with alcohol for old people's homes so the elderly can spend their final days doing whatever the hell they want; trafficking with corrupt politicians and not women and children who end up being slaves? To burn all those 'whorehouses' where women are not worth anymore than a pack of cigarettes, without supply there is no demand. Come on Mr. Chapo, you would be the hero of all heroes, let's traffic with love, you know how to do it".
In her letter, del Castillo also writes that she doesn't believe in the church or in religion, but she believes in God. She says she doesn't believe in society because "it's made me feel ashamed of who I am, incomplete. But society exists and I try my best to understand it and leave in peace within it."
To date, there is no word as to whether El Chapo has replied to del Castillo.
CHECK OUT THESE PICTURES OF KATE DEL CASTILLO AND EL CHAPO GUZMAN:
Popular in the Community