Charleston, S.C. -- This is how the city of Charleston handles unspeakable tragedy.
A line of people packed Arthur Ravenel Jr. Bridge, stretching more than two miles from the town of Mount Pleasant to the city of Charleston. Observers on the bridge, and thousands more at the base, joined hands to create a "unity chain," then held a moment of silence that lasted five minutes in honor of the fallen.
Last Wednesday, 21-year-old Dylann Roof joined a Bible study at Emanuel A.M.E. Police say just an hour into the service, Roof removed a gun from a small pack he was wearing and began shooting. When the gunfire ceased, Tywanza Sanders, Ethel Lance, Cynthia Hurd, Rev. Sharonda Singleton, Myra Thompson, Susie Jackson, Rev. DePayne Middleton-Doctor, Rev. Clementa Pinckney and Rev. Daniel L. Simmons Sr. were dead.
"I'm a member of an A.M.E Church, and I just wanted to come out and show my support for my fellow brothers and sisters who lost their lives," said 32-year-old Jawanna Goodwin.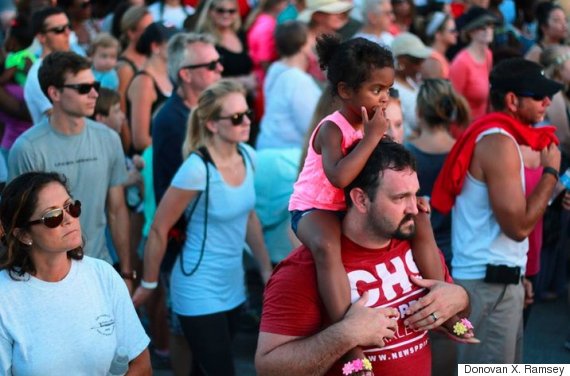 A moment of silence is observed for those who lost their lives last Wednesday
"This is a beautiful, beautiful turnout," Goodwin added. "I love it. My heart is so full right now."
Strangers could be seen holding one another. Many held handmade signs promoting peace, love and unity.
"Forgiveness is key to unity," one sign read. "We stand united," said another.
Many in the crowd expressed gratitude through tears at the way the city had handled the senseless violence. Others handed out cold water bottles to those battling the evening's sticky humidity.
"I think that the victims of the church shooting are really being honored in such a positive, positive way," said Elizabeth Gearhart, 18. "It's such a great example for the rest of the world to see."
Jill Johnson, 55, walked through the crowd with a copy of the Post and Courier raised above her head, with the headline: "Hate won't win."
Sunday was Johnson's birthday. She shared it with Hurd, who would have also turned 55. Johnson said there was no better way to spend her birthday than to honor Hurd and the other eight who were killed.
"Something said I needed to be here," Johnson said. "These are all my people. I love these people. And I don't think I have another tear left -- thank goodness. I cried for three days. This was just a part of the healing."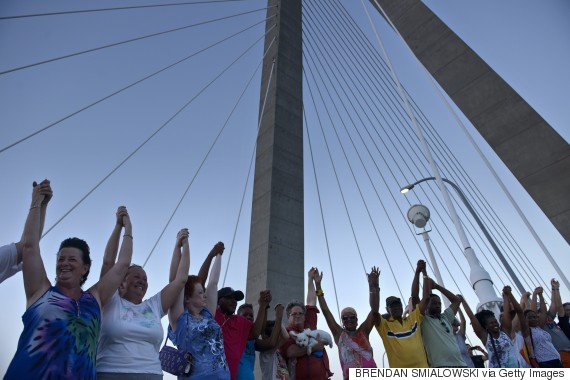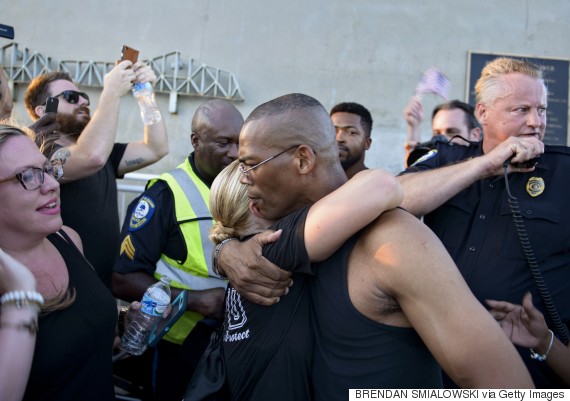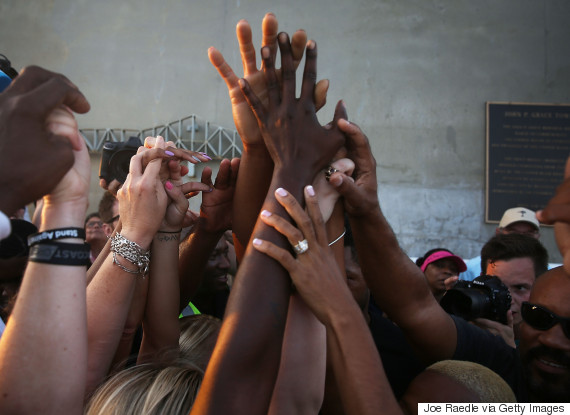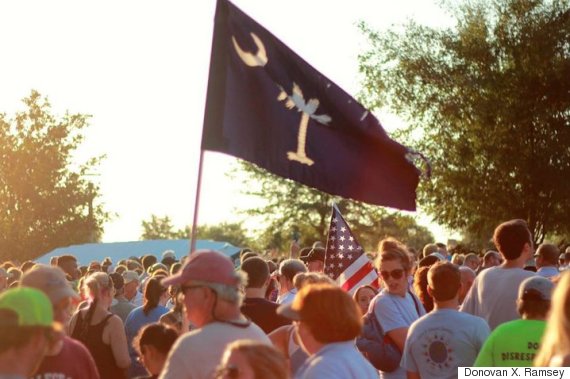 Before You Go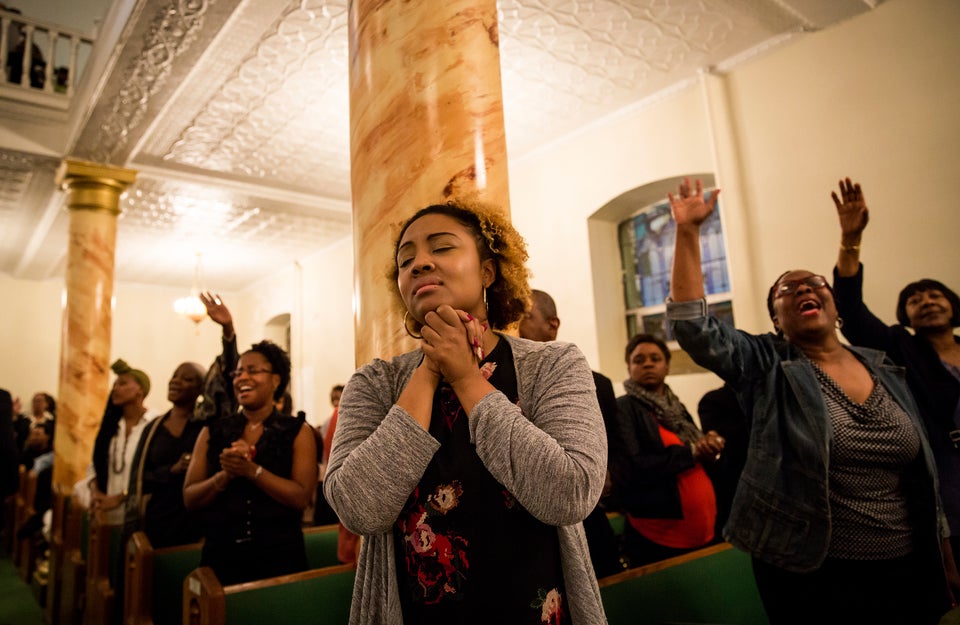 Charleston Church Shooting
Popular in the Community