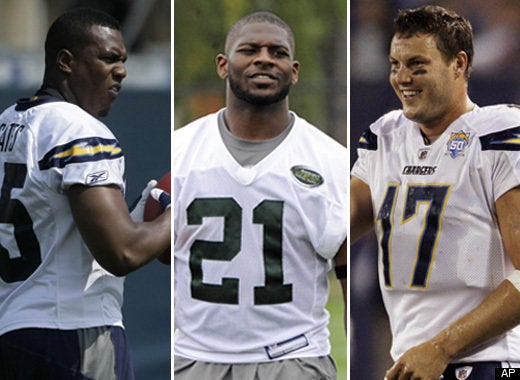 San Diego Chargers quarterback Philip Rivers, along with some teammates, said on Sunday that it might be a "relief" that longtime Charger Ladainian Tomlinson is now a New York Jet.
Tight end Antonio Gates also weighed in on the absence of Tomlinson and the new identity of the Chargers. "Sometimes you would get the sense that people felt bigger than the team," he said. "Not to say it was an issue, but we know it's not an issue for sure now."
However, Tomlinson seems to be okay with those remarks. According to the New York Post, Tomlinson said the criticism from his former teammates doesn't affect him.
"Honestly, I really have no reaction to it," Tomlinson said. "I've moved on."
Related
Popular in the Community