Newly released court documents give more insight into what happened to a 24-year-old Nebraska woman who disappeared after an online date and was later found dead.
Sydney Loofe, 24, of Lincoln, died from "homicidal violence including strangulation," according to court documents, which Saline County Sheriff Alan Moore signed. Her body was then allegedly dismembered and disposed of in "several garbage bags."
The affidavit was submitted in support of charges filed Monday against Aubrey Trail, 51, and Bailey Boswell, 24. Police accused the two roommates of first-degree murder and improper disposal of human skeletal remains in the killing of Loofe.
Loofe reportedly met Boswell through the dating app Tinder in November 2017. 
While police say Boswell has remained tight-lipped about the case, Trail has reportedly spoken several times with state and federal investigators.
"During these interviews ... he has acknowledged that he strangled her to death with an extension cord," the affidavit reads. "He also stated that Boswell assisted in cleaning up the crime scene and assisted in disposing of Sydney's body."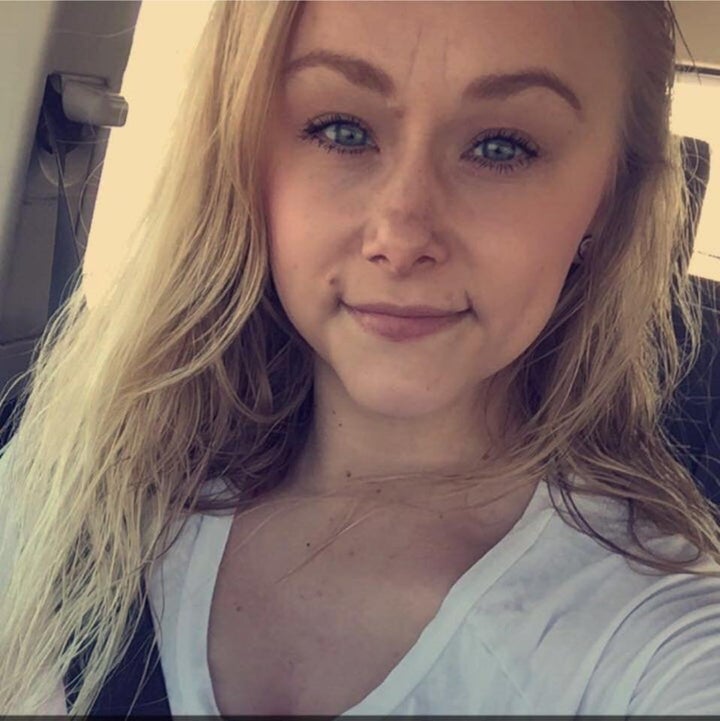 Loofe was reported missing by her family on Nov. 16, after she failed to show up for her job at a home improvement store. The young woman was last heard from the previous day, as she prepared for a second date with Boswell, police said.
According to the affidavit, a search warrant served to Tinder revealed "140 messages were exchanged between Loofe and Boswell between Nov. 11 and Nov. 15.
"The last message Boswell sent to Sydney occurred at 6:54 PM on November 15 ... in which Bailey messaged that she was at Sydney's residence," the investigative documents allege.
Authorities reportedly discovered Loofe's cell phone was last connected to a tower near Wilber, which is where Boswell and Trail had been renting a basement apartment. Questioned by police, the landlord, who resides upstairs, allegedly reported "a strong odor of bleach" coming from the basement, police said.
Police served a search warrant at the basement apartment on Nov. 19 and discovered "portions of the walls of the apartment been wiped down in an effort to clean them," the affidavit alleged.
Lincoln police named Trail and Boswell as persons of interest in Loofe's disappearance on Nov. 28. The following day, Boswell and Trail posted several bizarre videos on Facebook in which they denied involvement.
"I've never killed anyone in my life and I've never hurt a female in my life, so take that for whatever the hell that's worth," Trail said in one of the videos. "[I'm] not saying I'm a nice guy. I'm a crook. I'm a thief. Have been all my life. OK? But I'm not what you're trying to make me out to be."
In the same video, Boswell acknowledged she'd gone on a couple of dates with Loofe, but said she last saw her on Nov. 15 ― the night of their second date.
"I went to take her home, and she asked me to drop her off at a friend's house," Boswell says. "And I did so. I gave her my number ... I haven't heard from her since."
One of the videos ended with Boswell flipping off the camera as Trail mentioned the Lincoln Police Department.
"I wish the family the best, I mean no disrespect to anyone and as far as the police department, fuck you," Trail said.
Police arrested Boswell and Trail in Branson, Missouri, on Nov. 30. Authorities detained the pair on federal material witness warrants and transported them back to Nebraska, where they were held in the Saline County Jail.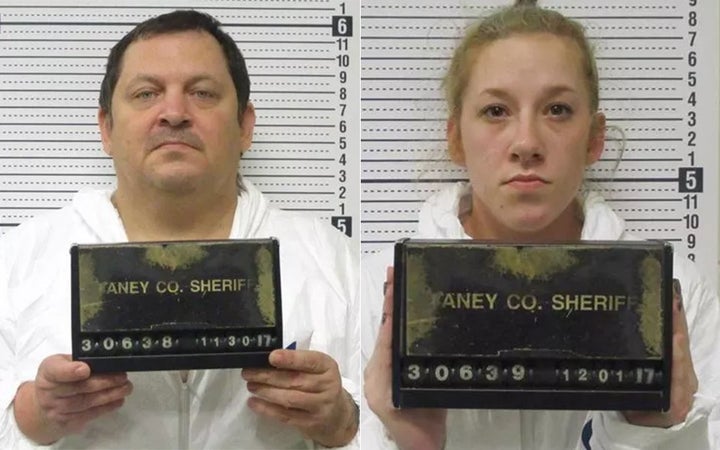 On Dec. 4 – some three weeks after Loofe disappeared – authorities found the garbage bags containing her dismembered remains in a rural area, some 90 miles southwest of Lincoln. The affidavit alleges investigators conducted the search after it was discovered Boswell's cell phone had pinged a tower near there on Nov. 16, indicating that she was around this area.
Surveillance cameras at a Home Depot store in Lincoln provided additional clues, police said.
"Footage from Nov. 15 revealed that at approximately 10:35 AM, on that date, Aubrey Trail and Bailey Boswell are seen purchasing the tools and supplies believed to have been used in the dismemberment and disposal of Sydney Loofe," the affidavit reads.
The purchase, the affidavit alleges, was made while "Loofe was alive" and at her job. The noting of that in the investigative document appears to suggest the police suspect the killing was premeditated.
Neither Trail or Boswell have entered a plea to the charges against them. A preliminary hearing in the case has been scheduled for June.
READ THE PROBABLE CAUSE AFFIDAVIT:
Calling all HuffPost superfans!
Sign up for membership to become a founding member and help shape HuffPost's next chapter
BEFORE YOU GO