The last time singer Charice Pempengco appeared on "The Oprah Winfrey Show" was in 2008. At the time, the sweet Filipina teen with sleek brunette locks and soft makeup was a girl on the verge of seeing her music dreams come true. Now, six years later, Charice has had a career that includes a best-selling album with chart-topping songs, singing duets with her music idols and a role on TV's hit series "Glee." In addition to her professional successes, Charice's personal life has seen some major changes as well.
Today, the 22-year-old has shed the feminine image of her past in favor of living a more authentic life as her true self, rocking short, blonde hair and a more stereotypically masculine style. In 2013, after months of media speculation, Charice came out as a lesbian and is currently in a committed relationship. She speaks candidly with Oprah about her sexuality on this weekend's episode of "Oprah: Where Are They Now?"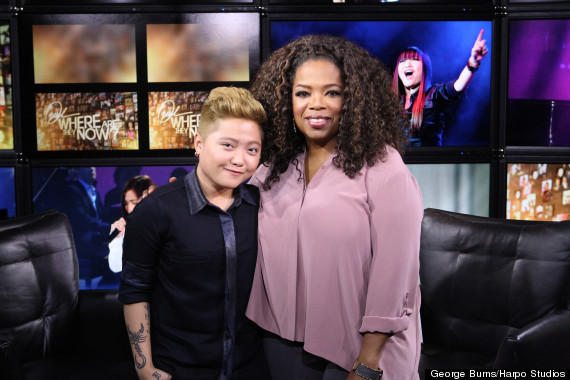 Charice tells Oprah that she's known since her childhood that she was gay.
"I knew when I was 5," she tells Oprah in the above clip from the interview. "I was in grade school and I saw this girl, and I felt different. I didn't know what it was, but I just knew... it felt special. And when I was 10, I was like 'Oh, that's it, I'm gay.' I found the word for who I really am."
She also opened up about her thoughts on gender identity.
"Did you struggle with transgender?" Oprah asks. "Were you thinking about like transitioning to become a male?"
"Not exactly transitioning to, like, a male-male," Charice answers. "Basically, my soul is male, but I'm not going to go through that stage where I'm going to change everything."
Though she says she has no interest in changing her body, Charice has made significant changes to her personal style.
"I would change this," she says, gesturing toward her outfit. "[I'll] cut my hair and wear boy clothes and everything, but that's all."
Charice's full interview, where she also talks about her fears about coming out and her father's 2013 murder, airs on "Oprah: Where Are They Now?" this Sunday, Oct. 19, at 9 p.m. ET on OWN.
Related
Before You Go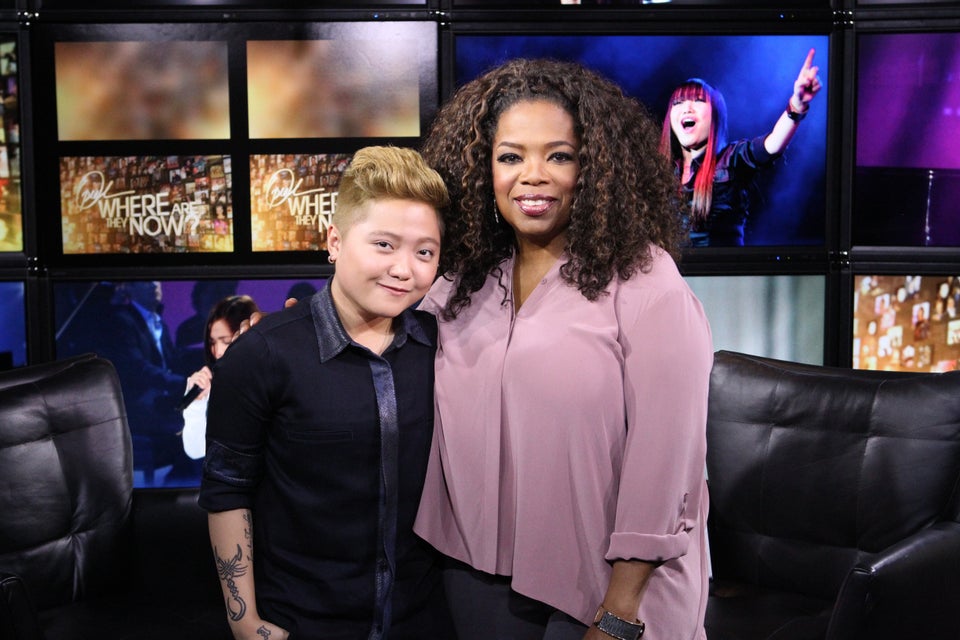 Charice
Popular in the Community