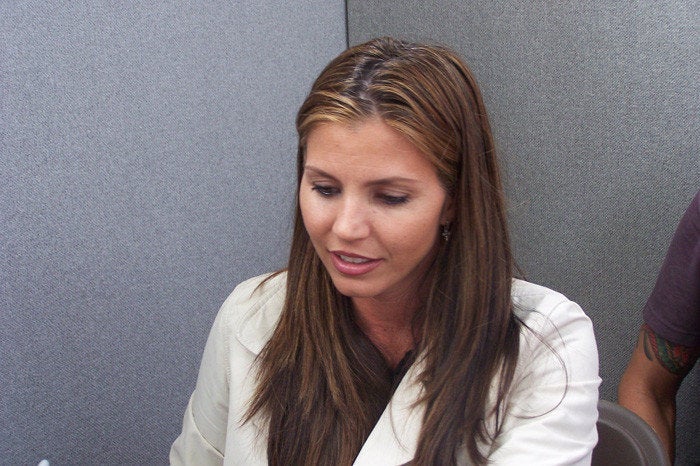 She survived attack after attack as a member of the "Scooby Gang" on the hit show, "Buffy the Vampire Slayer," (1997-2003), but Charisma Carpenter--who played popular high schooler Cordelia Chase on the hit cult TV series--has also battled evil in real life.
The 42-year-old actress, who is currently hosting the new Investigation Discovery series, "I Survived Evil," is opening up to TVLine.com about a frightening (and traumatic) encounter she had back in 1991, years before she became a household name with "Buffy."
TVLine reports that back in 1991, Carpenter and two friends were swimming at Torrey Pines State Beach in San Diego, when they were violently attacked by Henry Hubbard Jr., then a 29-year-old police officer.
During the encounter, Hubbard was reportedly brandishing a gun and ordered Charisma to tie up her male friends. But Carpenter refused, allowing her companions opportunity to jump and overpower him, which ultimately led to his capture and arrest. Charisma's friends suffered non-fatal bullet wounds during the encounter.
The "Buffy" alum held onto the police-issue flashlight Hubbard used, and used it to help seal his conviction for that assault, which, when combined with a string of other convictions, resulted in a 56-year prison sentence.
The actress has never openly discussed the traumatic ordeal before now, but says she has finally gotten past it. "Now I'm in a place where I could. I have enough distance — and a lot of therapy — between then and what happened and now," she tells TVLine. "It's not as fresh. It's not as painful."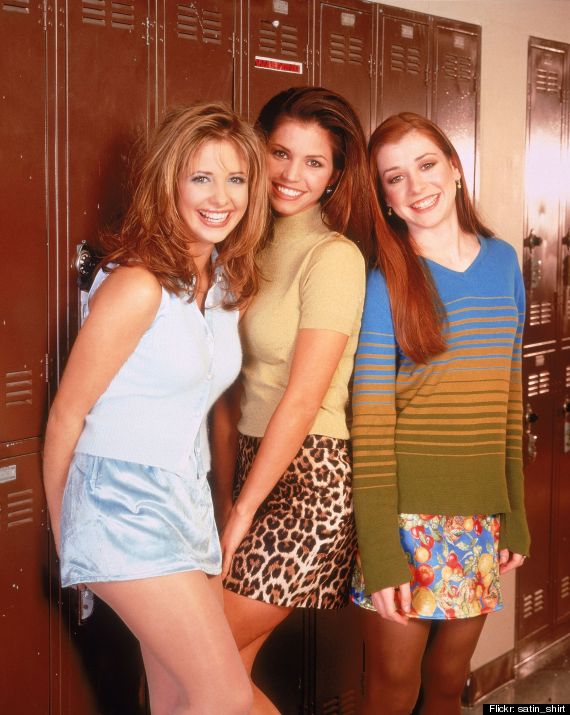 Charisma's new Investigation Discovery show "I Survived Evil," which starts production later this summer with an anticipated 2013 premiere, will chronicle similar true stories of ordinary people who have successfully warded off attackers.
But the network didn't pursue Charisma to host the show because of her brush with death--in fact, they didn't even know she had been through that when they approached her about the hosting job. "I don't think [the producers] knew," she said. "And when I told them, they were like, 'This makes perfect sense. We want you to be even more a part of the process'," she explains.
Charisma says she hopes her new gig will explore what it means to be evil. Reflecting on her attacker's string of sexual and violent attacks, she asks, "What happens in a life that a person can get to a place where it's a good idea to become a serial rapist? I mean, I have a child, so how does a kid go from normal to not?" she said.
Charisma added that although Hubbard grew up with an alcoholic father, "it seemed like his life was back on track," at the time of the attack. "He was top of his class in police academy, he was married with a baby on the way…. From an anthropological point of view, I'm very curious what happened," she said.
For the first episode of "I Survived Evil," Charisma says she plans to revisit the traumatic ordeal she experienced on the beach in 1991. The episode will delve into the nightmare she lived through at Torrey Pines beach, but Charisma says she will not participate in any reenactment of the assault. "It'd be a little creepy," she says. Still, she says she plans to have the cameras "walk along that very beach," with her and says that she hopes to address Hubbard himself.
"I'm interested in a sit-down, to ask him myself questions [I have]," she says. "Whether or not Hubbard will let me [I don't know], but my producers are interested, though they're treating it very delicately. I think they're worried about me, but really, I'm OK with it," she said.
"You don't really know until you're in a chair opposite someone like that… but I think I'm OK with it," she adds. "I just want to say to him, 'What happened to you? Tell me your cautionary tale.'"
Charisma says that her new show is about finding strength from within. "It's about empowerment, about victims who take fate into their own hands and rescue themselves, or seek justice and find it," she says. "It's about heroes, stories of survival. And happy endings."
It sounds like Charisma is doing all of the right things to heal.
CHARISMA CARPENTER: BEAUTIFUL AT ANY AGE
PHOTO GALLERY
Happy Birthday, Charisma Carpenter!
REAL LIFE. REAL NEWS. REAL VOICES.
Help us tell more of the stories that matter from voices that too often remain unheard.