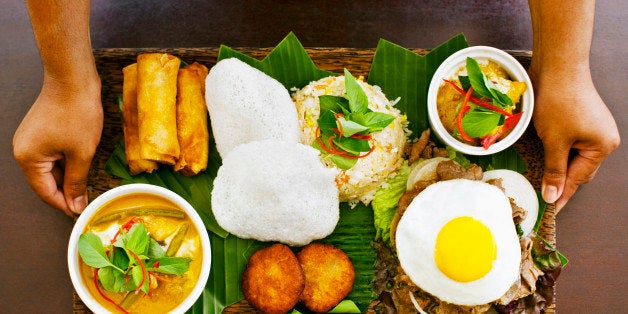 Phnom Penh, the capital of Cambodia, may not stand out as a hub of progressive dining, but this city of 1.5 million people is not only churning out some incredible food, it is doing so while helping some of its neediest residents. This all becomes even more impressive when you consider what the city, and indeed the whole country, has endured in all-too-recent history under the Khmer Rouge. The country is moving forward in many ways from the horrors of poverty, forced labor, torture and systemic killing that took place under the Khmer Rouge, and one successful avenue of recovery that may surprise visitors is food.
Phnom Penh is home to a slew of non-profit restaurants that train disadvantaged youth and young adults in cooking and hospitality. Students might go on to work in the NGO-supported restaurant or somewhere else in the industry. (An NGO is a non-governmental organization.) Restaurant profits go back into training programs, enabling diners to eat for a cause without changing anything about their habits. The model has taken hold across the country, and would be well-suited across the globe as well. It's a symbiotic, mutually beneficial relationship between a restaurant and an NGO.
Friends the Restaurant, which is supported by the non-profit Mith Samlanh, is one of Phnom Penh's most popular places to dine for a cause. The work Friends produces isn't only admirable, it tastes great too -- the restaurant is famous for its tapas and frozen shakes. Lonely Planet describes Friends as one of Phnom Penh's "best-loved restaurants," and the reviews on Trip Advisor, where it's listed as the sixth best restaurant out of 758 in Phnom Penh, are overwhelmingly complimentary. Praise from these two travel giants aside, Friends has successfully endured 10 years of operation, an eternity by most restaurant standards. It has also inspired a more upmarket sister restaurant called Romdeng.
Friends International, the umbrella NGO that supports Friends the Restaurant and Romdeng, told HuffPost Taste that there are currently six graduates employed at Friends the Restaurant, and at any given time there might be 30 to 40 youth and young adults gaining job skills under the training programs. The NGO explained to us that it has outreach teams who go into local communities to build awareness about its services, and it also has drop-in centers for children and young adults.
Because of the success of the training restaurant model, in 2011 Friends International founded the TREE Alliance to oversee its expanding restaurant endeavors. (TREE stands for Training Restaurants for Employment and Entrepreneurship.) A "franchise-like partnership program," the TREE Alliance provides training standards and support to Friends and Romdeng, as well as other training restaurants like Marum in Siem Reap, home to Ankor Wat; Sandan in Sihanoukville, one of Cambodia's eminent beach towns; and outside Cambodia in Vientiane and Luang Prabang in Laos.
The social services that these restaurants provide is wholly needed in Cambodia, where around 20 percent of the population lives below the international poverty line. The same services are needed in the United States, however, where the poverty rate as of 2013 was 14.5 percent. Restaurants that give back do exist in the U.S., but they're few and far between.
Drive Change, a food truck that trains and employs formerly incarcerated youth in New York, is a shining example that follows the same ideals as so many of the training restaurants in Cambodia. Careers through Culinary Arts Program (C-CAP), a non-profit based in New York that helps underserved high school students prepare for culinary careers, is also doing great work. It offers various programs, including a "Top-Chef"-esque cooking competition to engage youth and reward culinary scholarships. But in our food and restaurant-obsessed country, why aren't there more non-profit restaurants like the ones that are so popular in Phnom Penh? With the holidays coming up, it's the season to think about giving back and to remember that we can learn from everyone. In this instance, we can definitely take a leaf out of Cambodia's book.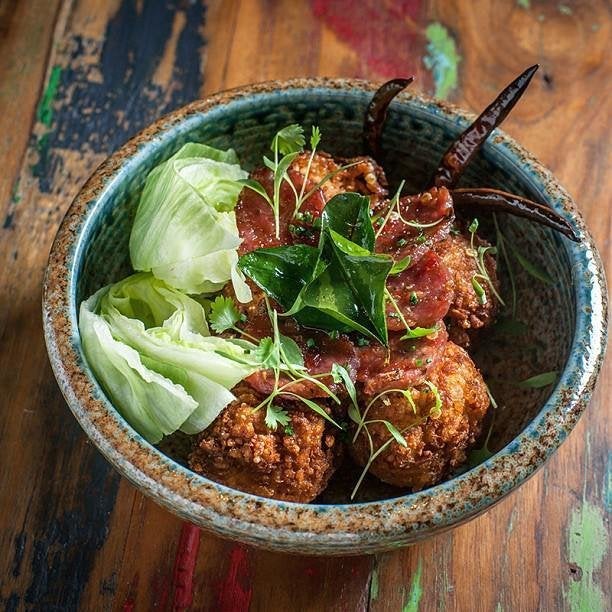 International Cuisines We're Missing Out On In The U.S.