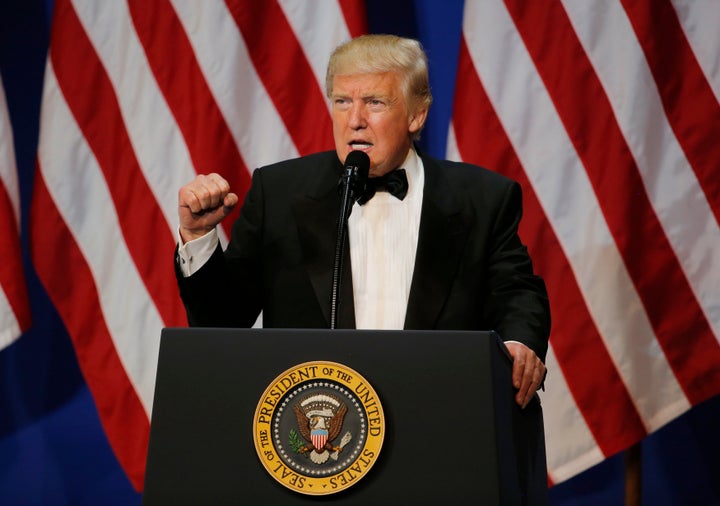 For many nonprofit and foundation leaders, concern about Donald Trump has been policy-oriented. What will happen with tax cuts including and beyond impact on the charitable deduction, or to the mission of groups that work on the environment, women's issues, civil liberties, immigrants' rights, domestic and international security and so many other vital causes?
What is being overlooked is the danger to charities posed by Trump's belief in strongman leadership, a view he shares with his much-admired Russia's Vladimir Putin. Charities will need to be strategic in the face such behavior by Trump and be on the alert for challenges to the First Amendment – the right to speak out and to program as they choose – that undergirds the entire nonprofit world. In one of his very first executive orders, he just denied support to family planning nonprofits that might counsel clients about abortion even in programs not funded by federal dollars — it's know as the "gag rule."
It is important to remember these facts since strongman leadership will bring policy initiatives pursued aggressively with the domineering winner-take-all mentality of the Republican Presidency and Congress. Many of those efforts may well belie or counter fundamental values and principal goals of the philanthropic community.
If American nonprofits think of themselves as more secure and constitutionally protected from a strongman government than their Russian counterparts, they are wrong. The US Supreme Court has already ruled that government can restrict the free speech and actions of any charitable organization it subsidizes, and it also has previously declared tax-exemption itself a subsidy.
Nonprofit efforts to serve people and the planet – and to protect themselves – depend in great part on their capacity to spread truth and to spur compassion so that both public policy and personal actions work to make things better for all of us. The price of silence, of keeping a low profile and hoping that the bully will pass by, is to accede to failure.
Charities must increase their capacity for advocacy work, not run from it. This requires operating in ways which might obviate traditional divides. Nonprofit organizations and philanthropy should place a priority on framing and promoting policy issues, and their own worth, in ways which can hold such appeal. Everyone involved in the nonprofit world, however, must understand that when fighting for the common good, disagreements do not arise because too many people are evil or mean-spirited, no matter what side of a controversial issue or presidential campaign they might take.
The popular outcry seems to have bridged differences between Trump voters, mainstream Republican voters and those who had opposed his election. It demonstrates the possibility of effective organizing and public action when issues are framed in ways that evoke feelings of decency, fairness, and a conviction that abuse, disrespect, and corruption by the powerful must be moderated.
And it shows how the nonprofit world can go beyond fighting for compassionate and sound public policy — how it can stand up to bullying, self-serving leadership that seeks to undermine civil society and intimidate its way out of accountability. By helping people to do the right thing, charities and philanthropy can, as a friend of mine says, make America good again.
Calling all HuffPost superfans!
Sign up for membership to become a founding member and help shape HuffPost's next chapter
BEFORE YOU GO