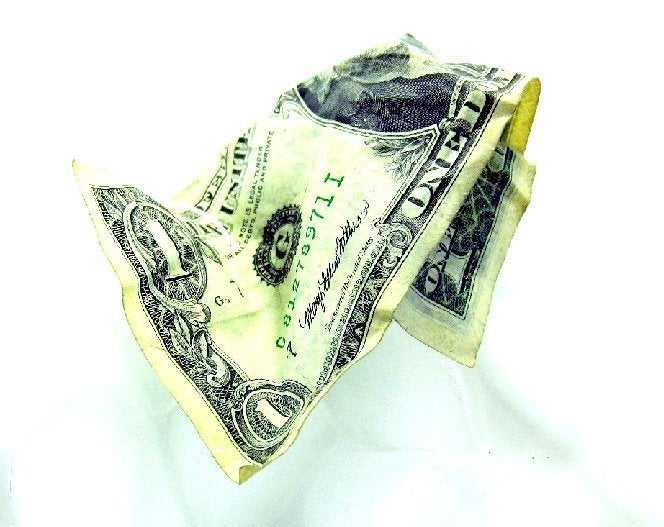 Most people (if they think about this at all), think that people grow up being charitable because of the way they were brought up by their parents. New research soon to be released from a study of college students taking non-profit and philanthropy courses across 34 universities in three Midwestern states, found that might not be the case. In this forthcoming study 51 percent of students surveyed said they never discussed their parents' volunteer work or philanthropy with them and 37 percent relayed that they only briefly discussed it. Only 13 percent of students reported discussing their parents' volunteer work or philanthropy in any kind of in depth manner. But yet these same students were intrigued and curious enough to enroll in a course where students would be learning about philanthropy by granting funds to local non-profits.
With civic engagement having a popular and contemporary vibe on campuses nationwide, students who may not have realized how large or important the non-profit sector is are learning more about it, often for the first time as part of their college education. With 10 percent of all jobs in the U.S. found in that sector, it is surprising how little is universally known about the 1,574,674 non-profit organizations in the U.S. and how philanthropy plays a role in their impact.
Maybe it is time to consider adopting a more universal approach to exposing students to philanthropic values.
If we value the value, the philanthropic value that is, then it seems that higher education is the perfect opportunity to espouse this value. What could be "higher" then giving of oneself? While I am no developmental psychologist, it appears to me, that a student living at a college or university, perhaps their first real foray in living away from home, has a wonderful opportunity to adopt and expand their values, attitudes and habits as they continue to develop and "try on" who they will be as an adult.
College and graduate students have the advantage of being old enough to think critically about issues yet young enough to modify their personas. Having this captive on-campus audience is an incredible chance to teach philanthropy and about the critical role it plays in society. Philanthropy, after all, can be learned in the home, in school or on the job -- but covering all fronts all but guarantees a larger philanthropic community. Think of some really significant contributions: the 911 emergency system began as a philanthropic endeavor as did public libraries -- and even the live opera that streams from the Met to your local movie theater. All are the brainchild of some creative philanthropist. Increasing the number of those of us who give will create a significant impact.
And this is not to suggest that many, many families do not have strong traditions of philanthropy that are passed on to the next generation. Families of wealth often set up foundations with the objective of bringing in the next generation, or are active in non-profit and cultural organizations or have seats on important boards or bring children to volunteer activities. But what if that hasn't happened in your family or didn't happen enough for it to stick?
A case in point: my own journey began with a blue box that my grandmother had in her kitchen in the Bronx. She put in loose change and donated its contents to the Jewish National Fund. I observed the pride she took in bringing her full box bursting with change, heavy with its load, clinking as she walked to turn it in. It was magical to me, wondering where it went, hearing her stories of her contributions helping to build a nation she would never see. Yet, it didn't seem to effect the next generation in her family (my parents or uncles) or my own siblings.
Before she died, my own mother wanted to put aside a small percent of her estate as a donation to an organization she cared about for which I applauded her. But the idea was struck down as ridiculous by my siblings. How did one of us greet the democratization of philanthropy with open arms and the others rationalize not giving money to organizations because they mismanage their funds? The blue box led to my motivation to work at organizations that helped donors strategically approach their philanthropy or where we raised funds for important causes. It was there that I really learned both the power and pleasure associated with giving. But by then I was in my 40s. We need a powerful approach to exposing young adults so that philanthropy becomes second nature much earlier.
Around the country in colleges and universities there is a bold attempt by those teaching in a variety of different disciplines, from economics to sociology to English literature, to incorporate the teaching of philanthropy to eager students. In the courses I am familiar with, an experiential component allows students to allocate actual funds to local non-profits as part of a broader curriculum that teaches the history and civics of philanthropy and the logistics of grant making.
This effort found in colleges and universities as well as some secondary and elementary schools across the U.S. has the appearance of a small movement. It is financially supported by foundations, corporations, and individuals. Classes are one great way to get the conversation going on campuses about how we create good citizens. Citizens who will vote, give, volunteer, be educated in forming their opinions, and care.
Programs like Generous U, a competition to propose ways to increase philanthropic values, bring recognition both to students and the universities. Wouldn't it be excellent if bragging rights were awarded not just for a U.S. News and World Report rating, but about the generosity of students on your campus? I would want my children to go to a Generous U -- how about you?
REAL LIFE. REAL NEWS. REAL VOICES.
Help us tell more of the stories that matter from voices that too often remain unheard.