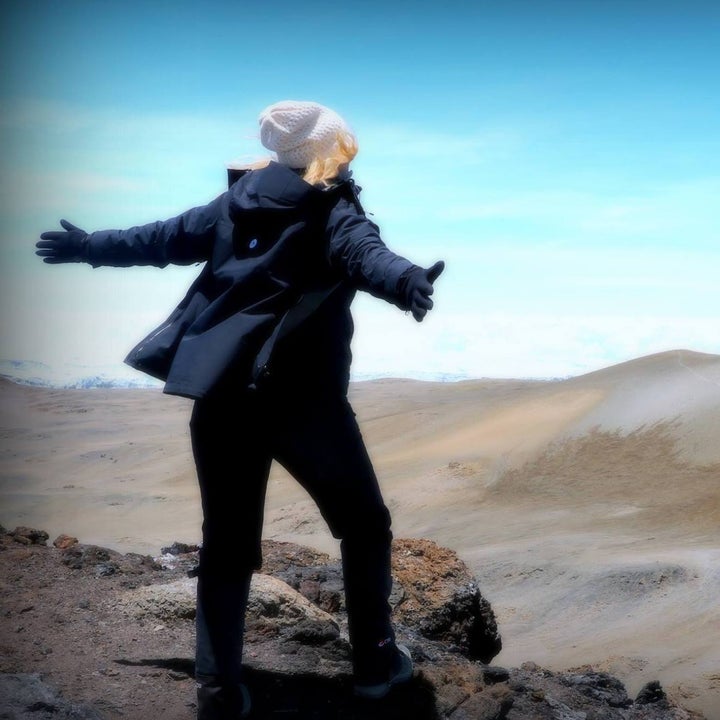 Nearly three years ago, I made a very difficult life decision to walk away from a pending wedding.  I knew getting married was wrong – for both of us.  It looked so selfish to the outside world, but it actually would have been selfish of me to stay — the easy path.  Something inside me knew it wasn't my authentic self — and I needed to begin living my best life — one that nourished my soul.  I needed to stop letting life happen to me, but rather live my life "on purpose."  Shortly after I took a solo trip to Italy and my dream life began to manifest itself.
After that cathartic trip to Italy, I was hooked on travel. I decided the next trip would be something I've always wanted to do but had been too intimidated — I went on safari in Tanzania. The experience of seeing the stunning array of wildlife, terrain, and vistas was incredible! Not only was my experience everything I ever dreamed it would be, but I was also blown away to learn that the company I toured with, Thomson Safari, supports amazing causes for women throughout the region by helping empower them with skill development and entrepreneurship. I realized that as Executive Director of Hartley House, a 120 year old small nonprofit in Hell's Kitchen, Manhattan, I could use travel as a force for good, too. I was completely inspired.
The day I returned from my trip to Tanzania, I started plotting how I could get back to Africa, this time for the good of Hartley House, which primarily supports youth programs, adult learning, and comprehensive senior services. Some of our recent work is helping put together anti-bullying curricula for young people, ESOL classes for new immigrants, and fighting against unfair evictions for seniors. It is such important work and I wanted to find a way to help even more.
A few months later, I had landed on the craziest idea I have ever had. I was going to climb Mount Kilimanjaro! Once the idea hit, the wheels began turning. Not only was I going to climb Mount Kilimanjaro, but I was going to ask friends, family, and colleagues to pledge funds to Hartley House for every foot that I climbed. This meant every single person I knew, and so many more that I didn't know, would watch every step of my training process and then the actual trek itself. While the hike would be ambitious for anyone, for me it was downright delusional. I had hiked perhaps two times in my life and never slept in a tent . . . ever! I am a born and bred New Yorker, a genuine city slicker, and the highest I'd ever climbed was to the top of the Empire State Building as a teenager in an elevator, in heels!
My team at Hartley House was so supportive, and our Board of Directors pledged to make the fundraiser a success, even if they did think I was crazy! I got the ball rolling with Thomson Safari who sent me training and dietary guidelines, a massive supply lists, insurance recommendations, VISA paperwork, and vaccination requirements. That's when I started panicking. I didn't know that I had to purchase specific insurance in case a helicopter has to airlift me off Mount Kilimanjaro if I got sick or injured. I also did not know it could be 15 degrees below at the very top! At this point we had already launched our fundraising campaign on Plumfund so there was no turning back. We had already set up the fundraising goal for $19,341 or $1 for each foot of Kilimanjaro's elevation, I had already begun posting updates about my training, and the donations had started pouring in!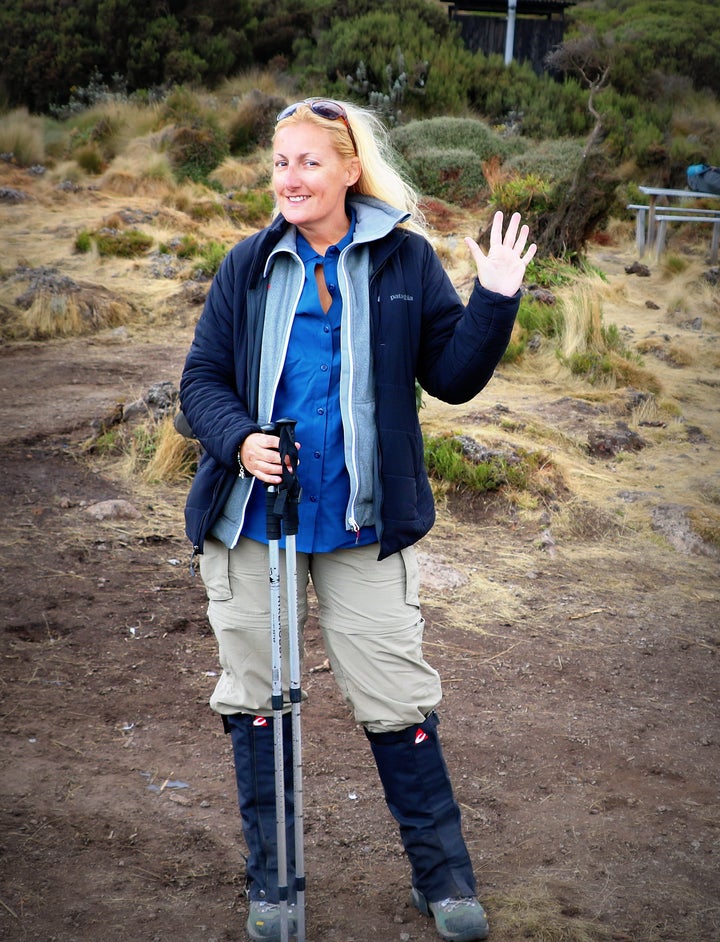 We had raised just over $15,088 of our $19,341 goal by the time I actually stepped foot on the mountain for my ten-day trek. I knew that I still had a long way to go, both in terms of our campaign and my journey to the summit. I was terrified that I wouldn't be able to reach the top, and would disappoint everyone who had so generously supported me. I also knew that raising the final $4,000+ in just ten days was going to be difficult, though not as difficult, it turns out, as actually hiking Kilimanjaro!
I am humbled and honored to report that I succeeded in summiting Kilimanjaro, the tallest free-standing mountain in the world, but more importantly, we exceeded our fundraising goal! I would not have been able to succeed without my fellow hikers and our incredible support team. There were seven hikers and a 56-person support crew! I had no idea how many people it took to help hikers like me make it to the summit of this astounding mountain, and we absolutely could not have done it without them. I was one of just two women in our entire party — a fact that was not lost on either of us! Initially, it made it very difficult for me to let anyone know when I was struggling or needed an extra hand, which I often did as the terrain became more treacherous, the oxygen levels dropped, and the temperatures plummeted. But our team was so supportive and truly determined to make sure we all made it to the top! Our head guide, Andrew, set the tone for leaning on one another and offering a helping hand whenever necessary.
What I have learned since my return is that I am less fearful of obstacles that I face in life and as the Executive Director of Hartley House . If I can hike in zero degree weather with almost no oxygen, or face down a giant warthog, I feel fairly confident that I can face any challenge thrown at me! I have also learned that accepting help is a strength, not a weakness. I could not do what I do at Hartley House without the support of so many extraordinary people, both in the spotlight and behind the scenes. Our support network is comprised of Board Trustees, program directors, counselors, maintenance support and a deeply talented administrative team that keeps us all on track. I rely on this team daily to ensure the strength and sustainability of the House. And last but not least, every individual who donated to our Kilimanjaro Plumfund campaign is now a part of the Hartley House family, and we are ever so grateful for their generosity and investment in the work that we do. We hope to maintain the momentum of this campaign toward our year-end goal, raising an additional $50,000 for our vital programs, and I am committed to continually incorporating the lessons I learned on my own journey to strengthen Hartley House, to ensure our doors are open for another 120 years and beyond!
This post is part of a series produced by Plumfund, in conjunction with Giving Tuesday. In the series, we'll feature inspirational stories of giving and receiving from users and friends of Plumfund, the free crowdfunding site. You'll find one post every week in November leading up to Giving Tuesday. To learn more about this campaign or start your own, visit Plumfund.com.
Calling all HuffPost superfans!
Sign up for membership to become a founding member and help shape HuffPost's next chapter