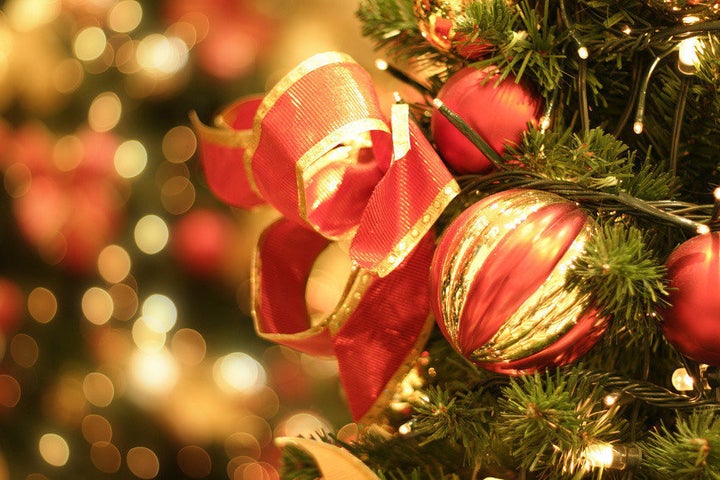 The holidays are here and once again; people are trying to figure out the best way to show their appreciation for the ones they love. Offering elaborate gifts and grand gestures to family and friends is a tradition that lots of people grew up with, and tends to be passed on to future generations. But as a society, I think it is time we started a new tradition; one that gives back to the communities that support us, and builds a foundation for giving that extends well beyond the New Year. Whether it is time, talent, or money, there is always a way to make a difference by offering exactly what you can afford to give.
Every year, there are people willing to put their life-savings on the line for gifts that go unnoticed, who then feel even more pressure to knock it out of the park the next time around. There is no honor in sacrificing everything for nothing, and yet this is how most of us have come to view the holiday spirit. At The Art of Elysium, we encourage artists to do what they already love, but to make it about more than just a career. They get to practice their craft, gain much needed exposure, and at the same time, bring joy and inspiration to thousands of vulnerable children in the process. Our four main programs at children's hospitals in LA and New York are aimed at not only inspiring creativity and self-confidence in kids that cannot find it on their own, but to give artists an opportunity to see what their gifts can really do. At The Art of Elysium, we believe that any amount, whether big or small, can make a huge difference.
So, this Christmas season, we wanted to share the experience of giving a gift that makes a difference with The Art of Elysium Art Kit Campaign. A fully equipped art kit will be delivered to the hospital bed of a child dealing with a critical illness. By offering these kids an opportunity to express their creativity, you are offering them a new perspective on their life situation. And knowing that such a simple gift will directly affect a child's life, offers a kind of gratification that money alone just can't buy.
It is this full-circle approach to selflessness that will not only change the individual, but society as a whole. It is the fear of not having that keeps people from giving, but everyone has something to give that will never go away. We like to highlight this idea with our annual Heaven fundraising gala. We invite visionary artists to create a larger-than-life art installation, representing their own conceptions of Heaven on Earth. By dragging this idea out of the philosophical realm and into reality, we encourage others to find their own way to inspire social change by doing what they love.
Giving does not mean giving up. My own journey from filmmaker to philanthropist has taught me, when you give yourself to a higher purpose, your own needs are not only met, but often exceed your expectations. At The Art of Elysium, we strive to inspire change in both the giver and the receiver, and rely on the support of donations to continue our mission. If you would like to purchase an Art Kit, or a ticket to our black-tie gala, please visit www.theartofelysium.org.
Enjoy this holiday season! Please know that if this mission does not speak to you, there are plenty of other wonderful causes that need your support. The gift of giving is the most wonderful thing to give someone. I encourage you to find something that you truly believe in and make that your gift to all this year.
REAL LIFE. REAL NEWS. REAL VOICES.
Help us tell more of the stories that matter from voices that too often remain unheard.