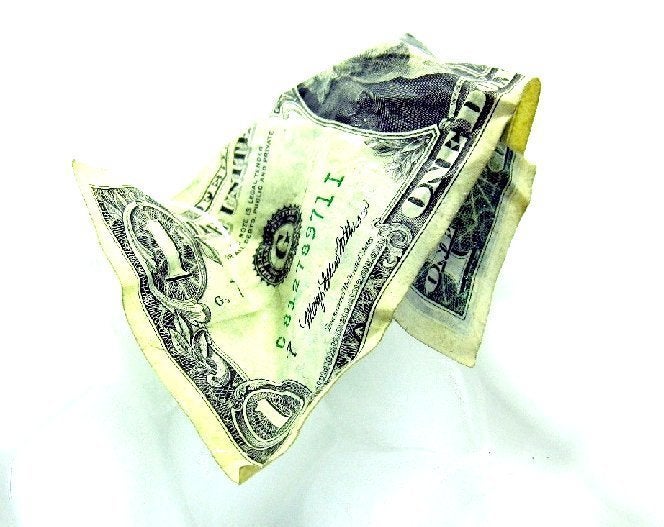 There is a funny line from a Woody Allen movie where he is having an existential conversation and asserts, "If it turns out that there is a God, I don't think that he's evil. But the worst that you can say about him is that basically he's an underachiever."
The same can be said about money. Money has the power to lift people up, to rebuild communities, to turn sunlight into electricity, to feed the hungry and so much more. But a lot of money is used in ways that provide little benefit to either its holder or to the world at large. Or it sits stagnant in bank accounts coagulating for no one's benefit.
I've had the blessing of earning significant amounts of money in my career as a real estate re-developer, sustainably renovating tired and dilapidated apartment buildings into spaces where communities can thrive. I will likely have the opportunity to earn more money in the future since it's much easier to make money once you already have it. With financial privilege like this, however, you start to wonder what the money is for. (And why should you make more money, when your family's financial needs have been met?)
Money is not intrinsically good or bad. My friend Julia Butterfly Hill calls it "green energy." Money can be stagnant, or it can be active. We've all seen ways that money is used for societal and personal harm, or for benefit. It can be wasted or used effectively toward a stated goal. Ultimately, money is nothing more than a product of what you choose to do or create with it.
Before we started The Pollination Project, I had been giving large donations to organizations. I was feeling more or less fulfilled by the experience of being financially generous and knowing I was helping a good cause. I still do this and am proud to support the groups that I do. But my money wasn't achieving as much as it could.
I set out to use money more in the spirit of "green energy" -- where the money is used to seed change and possibility in the world. Thus, the idea for the Pollination Project was born.
The Pollination Project, at its most basic, is my promise to give $1,000 a day away, every day, for the rest of my life. We are offering seed grants and loans to extraordinary and inspiring people who have a concrete vision and a real plan for starting something new and truly beneficial in the world. We are matching their passion, ambition and drive with our green energy.
In our first few weeks of giving out a $1,000 grant every day, we've funded people and projects like:
Michael Meng, a 17-year old who co-founded a student-run group called Paint the World. Michael and more than 50 volunteers conduct biweekly pop-up art classes in shelters, foster homes, and underfunded elementary schools in the Dallas, TX region.
Leah Lamb, a journalist, storyteller and now filmmaker who is producing My Planet, a series of short, Youtube-ready videos exploring how humans can have a positive, mutually healing relationship with nature.
Reverend Marjani Dele, a community leader in Washington DC whose Teen Farming Cooperative trains and mentors local at-risk teenagers to create a cooperative, profit-making business that grows and sells sunflower seeds.
Kristina Kearns, whose Ourshelves Outposts is a "leave one, take one" library expanding into abandoned newspaper kiosks all over San Francisco. We gave her the money to build bookshelves inside of the kiosks and purchase initial books to "seed" the first outpost libraries.
This is just a sample of the goodness we see every day: We are already receiving more than 25 very fundable and inspiring applications a week and we just got started.
We know there is something exponentially world-changing that every bit of green energy can achieve. We just have to be creative, expansive and bold enough to unleash its true potential.
How will you change the world? To view our funding guidelines, and apply for a grant, please visit us at www.thepollinationproject.org. If you are interested in becoming one of our first project sponsors, please email us at info@thepollinationproject.org or learn more on our website.
Related
Popular in the Community