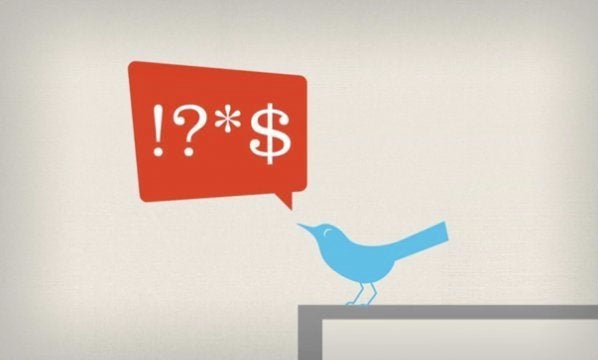 Twitter stars, such as the loose-lipped fake @MayorEmanuel and feisty Canadian mom @KellyOxford, are known for letting expletives fly on the microblogging site. Now, those who like to vent in a similar four-letter-fashion can put those bad words to good use.
The online Charity Swear Box is the modern-day version of the office swear jar, asking people to hand over their pocket change as a consequence for letting curses slip.
The Charity Swear Box enables you donate that change to such nonprofits as UNICEF, PETA and the World Wildlife Fund.
Once you submit your Twitter name, Charity Swear Box calculates how many times you've sworn in tweets within the past month. It then suggests a certain amount for you to contribute, giving you numerous charitable options for giving.
If your Twitter turns up no trace of four-letter words, Charity Swear Box urges you to start, suggesting the following tweet:
"Shit! I'm turning bad words into good deeds at http://charityswearbox.com #charityswearbox via @swearbox."
Related
Popular in the Community