A kind dentist gave this man a reason to smile.
Harvor Davis, who works for a nonprofit that feeds the homeless, was once homeless himself and lost many of his teeth due to neglect. But last Thursday, dentist Lee Fitzgerald gave Davis a new smile with dental implants, completely free of charge, USA Today reported.
"A million-dollar smile," Davis said. "I could get used to it."
Davis is the senior warehouse manager for the SoupMobile, a nonprofit that feeds the homeless in Dallas. According to its Facebook page, the organization found Davis sleeping in the back of his truck five years ago, with missing and decaying teeth, and brought him into their shelter program. He eventually was brought on to work in the SoupMobile's warehouse, helping to serve over 200,000 meals in the Dallas area per year, according to the group's website, but still was reluctant to smile because of his dental condition.
To show his appreciation for Davis's spirit and hard work, David Timothy -- founder of the SoupMobile -- approached Fitzgerald for a procedure to fix Davis's mouth. The dental implant surgery would have cost almost $50,000, but Dr. Fitzgerald agreed to do it entirely pro bono.
Now, Davis is smiling bright as he continues to help others in need, and has inspired those who helped him along the way.
"It is an honor to know and treat Harvor," Fitzgerald wrote on Facebook. "He has done so much to help himself and others. I am touched by the heart of a man who comes from a place where he had so little yet has given of himself so much."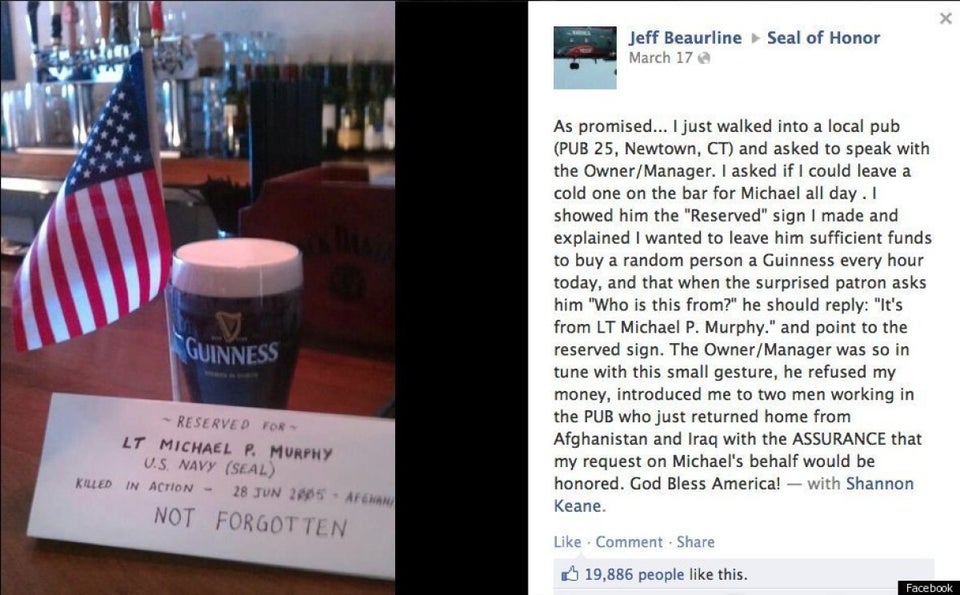 Random Acts Of Kindness
Related