A newly released police body cam video shows cops in California wrestle a pregnant woman to the ground and arrest her after she refuses to show them identification -- something the ACLU says she had every right to do.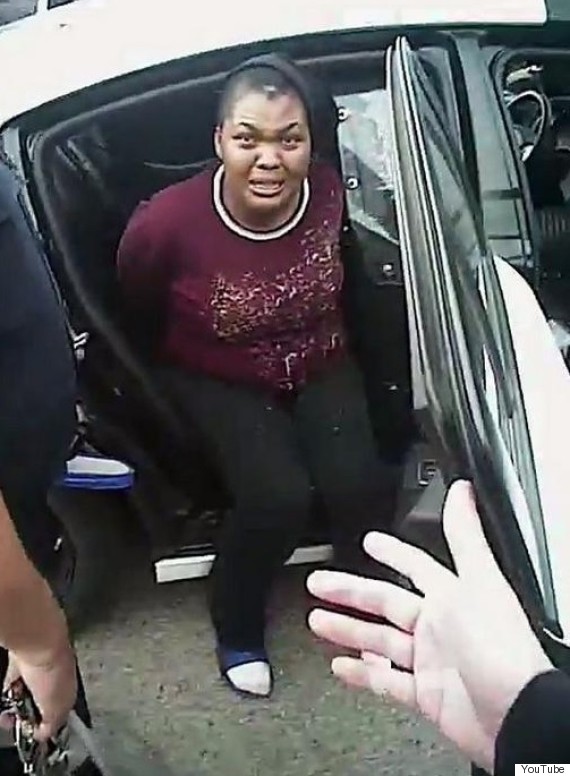 "Even if an officer is conducting an investigation, in California, unlike some other states, he can't just require a person to provide ID for no reason," Adrienna Wong, a staff attorney for the ACLU Foundation of Southern California, said in a press release.
The video, recorded on Jan. 26, shows an officer with the Barstow Police Department respond to Crestline Elementary School to investigate a complaint made by a school employee.
When the officer wearing the body cam arrives, the unidentified school employee can be heard complaining about the way a woman had been driving in the parking lot. ACLU SoCal identified the woman as Charlena Michelle Cooks.
The complainant told police Cooks not only sped through the parking lot, but also cut her off and then confronted her.
"She gets out of her car, punches my window ... [and] starts screaming at me," the woman can be heard telling police, adding that Cooks "scared the hell" out of her.
The officer told the female complainant he saw no evidence of a "crime that has been committed," but told her he would speak with Cooks.
Cooks, who was eight months pregnant at the time, can be heard telling police she was at the school dropping off her daughter, who is in the second grade. She acknowledged the woman had complained about her driving, but denied hitting the woman's vehicle.
"She called the police for whatever reason, I don't know," said Cooks, who is African American. "Should I feel threatened by her because she's white? Because she's white and she's making threats to me?"
The officer then asked Cooks for her name and she refused to give it to him.
"I actually do have the right to ask you for your name," the officer said.
"Let me make sure," Cooks said, as she proceeded to take out her phone to call her boyfriend.
The officer agreed to give Cooks two minutes to verify what he told her, but apparently changed his mind, as he only waited about 20 seconds. He and a fellow officer then wrestled Cooks to the ground.
"Please," Cooks screamed on the video. "I'm pregnant. Please, stop this."
Cooks was then handcuffed and placed into the back of a police cruiser.
"I never saw that coming. I told him I was pregnant so he could proceed with caution. That didn't happen and the first thing I thought was I didn't want to fall to the ground. I felt the pressure on my stomach from falling and I was calling for help. But those guys are supposed to help me. But who is supposed to help me when they are attacking me?"
Cooks was charged with resisting arrest, a misdemeanor which was later dropped, according to ACLU SoCal.
"It is apparent that Ms. Cook (sic) actively resisted arrest," the department said.
"Officers in California should not be using the obstruction law, Penal Code 148, to arrest someone for failing to provide ID, when they can't find any other reason to arrest them," she said.
The release of the video in Cooks case comes on the heels of a settlement ACLU SoCal just reached with the City of Barstow on behalf of two brothers who were similarly arrested for refusing to identify themselves to police officers.
The agreement calls for $15,000 in compensation and a commitment by the city to train police officers to recognize that a refusal to identify is rarely sufficient reason to make an arrest in California.
Cooks, who said she is still monitoring her baby for developmental delays, said she has not yet decided if she will pursue legal action against the city.
"I'm still trying to process everything and get in a good state of mind," she told The Desert Dispatch. "I really felt like after all that happened I had some of my everyday freedoms taken from me."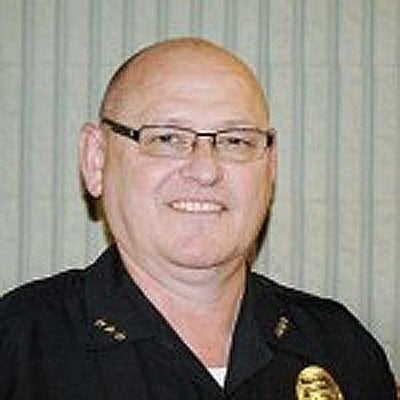 LOL Cops
Popular in the Community