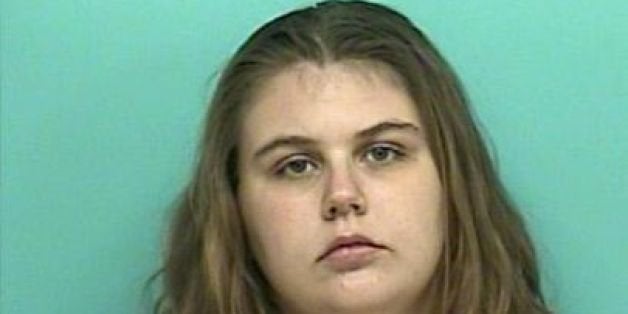 This time, the Porter, Texas woman was collared for allegedly assaulting her husband (who is NOT her brother).
The Houston Chronicle reports that police were called to Ellet's motel room in Porter on Monday.
"Apparently there was a dispute over a cellular phone at the location and the male reported that the female assaulted him," Brady Fitzgerald, spokesman for the Montgomery County Sheriff's Office said. "She said he assaulted her, but deputies advised that his injuries were consistent with his report."
Fitgerald said Ellet put her husband in a "choke hold," causing his throat to swell.
Ellet is charged with assault, which goes along with a few other charges from her previous arrest, including prohibited sexual conduct, shoplifting and meth possession.
On Feb. 28, Ellet was arrested with her brother, Cameron Beck, who was brought in on a possession of meth charge.
After the two were taken into custody, deputies at the sheriff's office say they noticed the siblings, who were in adjacent cells, kissing each other on the lips between the bars. When questioned, Ellet allegedly said she and Beck were actually only half-siblings -- with the same biological mother -- but that they had been involved in a sexual relationship since last November, when Beck last got out of prison.
BEFORE YOU GO