A former Crip gang leader is being heralded as a hero after body-slamming a man allegedly high on PCP who was set to attack a Dallas police officer.
The moment was caught on video obtained exclusively by CBS 11 News and shows Officer Billy Taylor backing up in the middle of the street as the suspect threateningly walks toward him.
That's when Charles "Chucky" Alexander, 45, who was watching from outside of a nearby homeless shelter, decided to take action.
"I knew there was something I had to do," Alexander told the news outlet. "The officer had his baton out but it wasn't doing any good. I mean, this guy was really PC'd out."
"He really went ballistic; he was going after anyone who went in front of him," Alexander added.
Footage shows Alexander run up, pull the suspect off Taylor and then use the force of his body to send the attacker reeling to the ground, just as two squad cars pull up.
The Dallas Police Department declined to comment. Taylor reportedly is on medical leave, recovering from dislocated fingers and other injuries. Alexander told CBS 11 the officer made sure to thank him before leaving the scene.
Dallas City Council Member Dwaine Caraway told The Huffington Post that the city plans to recognize Alexander for his actions.
"You know, you have people that step in to stop situations and sometimes it makes a difference. It's heroic, it's courageous, it's helped save folks lives," Caraway said in a phone interview.
Alexander, a reformed gang member, does not have a home but works day jobs around town. Caraway believes Alexander is a prime example of how people can change. "What could come out of this, [what] could signal messages to Crips and gang leaders, is that doing good things are better than doing bad things," he said.
"If we had more folks like [Alexander], who had that change of heart, how much better would our country would be?" Carraway added.
Click through the slideshow below to read more incredibly inspiring stories of heroism.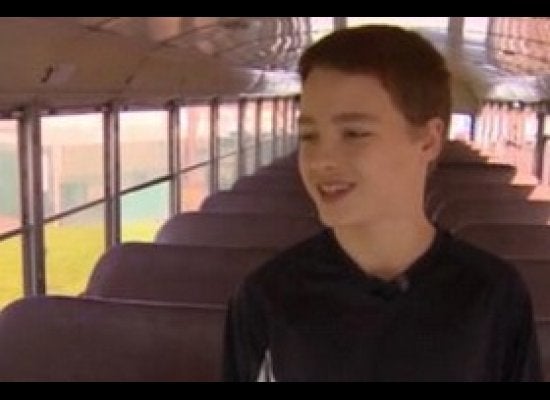 Kid Heroes