Florida man on drugs got naked, barged into his girlfriend's house, bit a chunk out of a man's arm and ate it, then powered through several cop-deployed Taser probes before getting tackled and arrested.
Those are just some of the allegations against Charles Baker of Palmetto, who is already being likened to the Miami man shot and killed after he got naked and chewed 75-percent of a homeless man's face off.
Baker, 26, was visiting his children at his girlfriend's house on Wednesday night, WPTV reported. He was allegedly high on an unknown substance when he started yelling, throwing furniture around the home, and taking off his clothes.
Jeffrey Blake, 48, who lives at the home, tried to stop the madness, but Baker reportedly chewed a slab of flesh from Blake's arm. Somehow Blake was able to restrain him until cops arrived.
But the violence didn't end there.
An officer deployed a Taser on Baker and he fell, but got back up and pulled out the probes. Then the officer used a handheld stun gun -- twice -- before he was able to subdue an apparently crazed Baker and arrest him.
Baker was taken to a hospital for a psychiatric evaluation before he went to jail. He was allegedly high on unknown drugs during the melee.
It's unclear if his children saw the episode.
It's the third case of flesh-biting in Florida similar to the Miami incident in as many weeks. On Saturday, Giovanni Martinez allegedly bit into the arm of a hospital nurse and threatened to eat hospital staff's faces off "like that guy in Miami."
PHOTOS: FLESH EATING CRIMES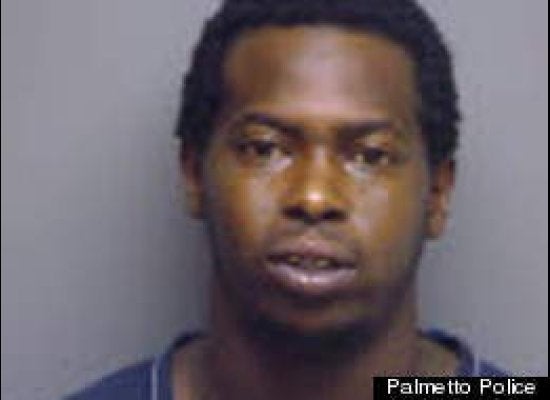 Cannibalism
Related
Popular in the Community