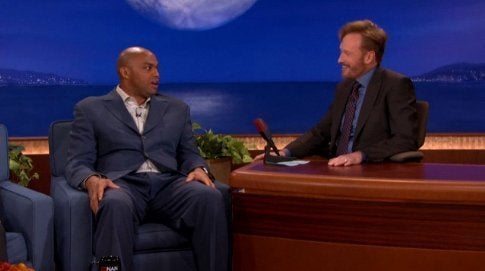 Former NBA star Charles Barkley appeared on Conan Tuesday night and analyzed President Barack Obama's basketball skills. They discussed Obama's basketball injury that resulted in him receiving 12 stitches and then Conan asked how he would do playing against the president in a 1-on-1 game.
"I'm an old fat guy, but I'd kick his ass," the TNT basketball analyst said.
Barkley briefly talked about how he is nervous about LeBron James' return to Cleveland on Thursday night because he's not sure how the fans will behave. Scroll down to watch the video.