Asked for his opinion of the current presidential primary cycle, former NBA star and current TV analyst Charles Barkley strongly condemned those in the Republican party for "capitalizing" on the United States' racial divide, criticizing sister station CNN as well for what he considers its infatuation with gaining ratings at any cost.
"This Donald Trump thing has been fascinating, sad, funny, it's all over the place," Barkley said. "To lump all Hispanics together was insulting, now to lump all Muslims together is even more insulting. This is the United States of America. This is the greatest place in the world. Do we have issues? Of course we have issues. But to try to divide and conquer, which is what the Republicans always do -- it's just sad."
Barkley went on to say just how "sad" it is that much of Trump's success on the campaign trail has come from his divisive, racist remarks, as the businessman has played the blame game for months now, accusing entire groups of people -- Hispanics and Muslims, for the most part -- of being at the root of the nation's current problems. 
"Then you have these losers who love that, because they are afraid to look in the mirror and say why their li[ves] suck," he continued. "So they have to blame other people. Your life sucks for a reason, because of you, not because of Hispanics … It's been sad to watch every time he insults people, his poll numbers go up."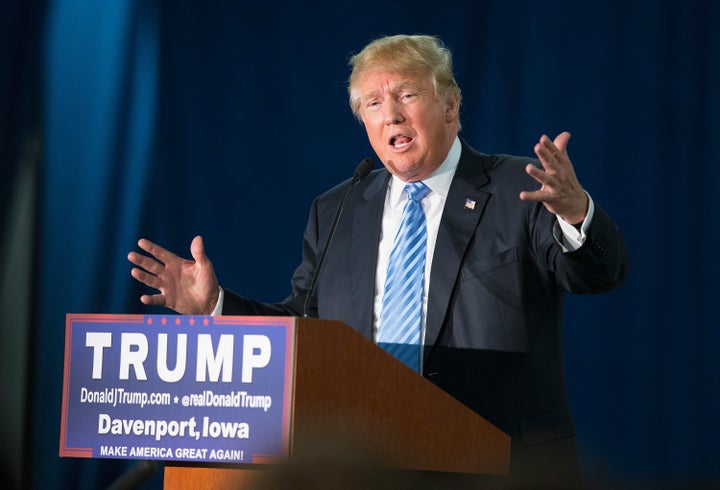 Barkley was asked to speak on politics -- a subject that is not his forte whatsoever -- to promote next week's Republican debate, which will be broadcast on CNN, a network that also falls under the umbrella of Barkley's parent company, Turner Broadcasting. But it's safe to say that Turner had no idea that Barkley would reprove the station on national TV.
"CNN has done an awful job this election, an awful job," he said. "They have followed ratings and sound bites this entire cycle. I mean, think about it, and I love CNN because they're part of our company, but they've been kissing butt, chasing ratings, they have become like Fox News … It's been sad and frustrating that our company has sold their soul for ratings." 
While Barkley claimed that he currently has "no idea" who he'll end up voting for, it's clear who he won't be endorsing -- the former reality TV star whose strategic deployment of racism has, in Barkley's mind, unfortunately propelled him to the top of the polls.
PHOTO GALLERY
9 Outrageous Things Donald Trump Has Said About Latinos
REAL LIFE. REAL NEWS. REAL VOICES.
Help us tell more of the stories that matter from voices that too often remain unheard.