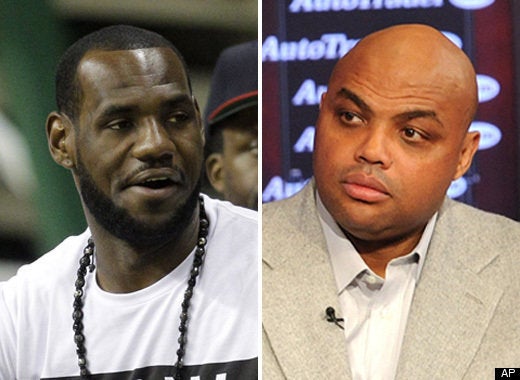 Charles Barkley has once again voiced his displeasure with LeBron James -- and this time the Hall of Famer is using even harsher language than before.
In July, Barkley said he was "disturbed" by LeBron's actions.
"I want him to make sure that he puts my name on that (list)," Barkley said, in reference to James' tweet. "I thought that his little one-hour special was a punk move," the analyst added, according to FanHouse.
Barkley continued, ranting about James's superstar teammates, Dwyane Wade and Chris Bosh. Barkley discussed the trio's welcome ceremony in the Miami, calling their dancing during the reception "a punk move," too.
Barkley is not backing down.
"He knows where I'll be," Barkley said, seeming to be referencing to LeBron James. "I don't run. I'm on TV every week, I'm easy to find."
Related
Popular in the Community