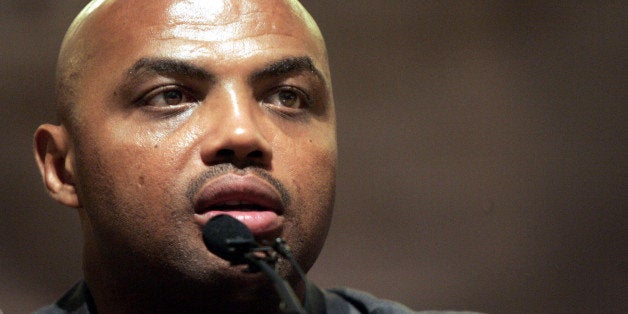 There's a growing chorus of people calling for the National Collegiate Athletic Association and its member universities to start paying the college athletes.
Charles Barkley is not among the members of that club.
The Hall of Fame basketball player and NBA analyst recently said at CBS and Turner Sports' NCAA Tournament Media Day that it could be "crazy" to pay college student-athletes. Especially the swimmers.
"Less than 1 percent [of college basketball players] are going to play in the NBA," he said. "What about the other 99 percent that are getting a free education? Think about it."
Barkley's opinion is actually in line with the majority of opinionated Americans, according to a recent YouGov poll, conducted for The Huffington Post last month. Of those surveyed, 44 percent said they strongly or at least somewhat oppose paying all student-athletes, while 30 percent said the strongly or somewhat favor paying them. Twenty-five percent said they weren't sure.
When asked if they supported paying basketball or football players at schools with top-tier sports programs, the opinions wavered only slightly: 33 percent said they strongly or somewhat supported the idea, and 46 percent said they strongly or somewhat disagreed. Twenty-two percent were unsure.
Whether that will amount to much remains unknown. But for now, the NCAA can still count Barkley and a large percentage of Americans among its defenders.
Are you a current or former college athlete with opinions about the fight for NCAA pay? Talk to me about it. My email is maxwell@huffingtonpost.com.
Related