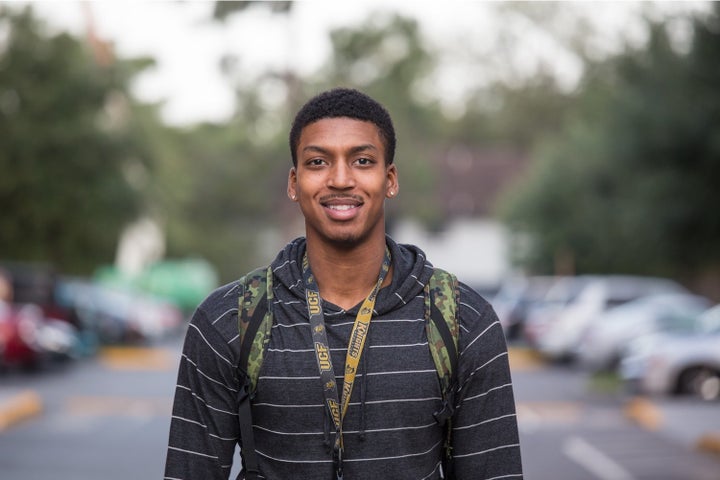 The U.S. government agreed on Tuesday to return $11,000, plus interest payments, to an airport passenger who watched helplessly as police seized his life savings in 2014.
Charles Clarke, now 26, was flying through Cincinnati/Northern Kentucky International Airport in February 2014 when officers approached him and claimed a ticket agent had reported smelling marijuana on Clarke's luggage. An ensuing search revealed no drugs, but did turn up $11,000 cash in Clarke's bag. Clarke maintained it was his life savings, much of which he'd earmarked to pay for college tuition.
But the officers said it was drug money, and thanks to a law enforcement tool known as civil asset forfeiture, that claim was all they needed to justify taking the cash. When Clarke protested, police arrested him for disorderly conduct, assaulting an officer and resisting arrest, though prosecutors ultimately dropped those charges. Clarke never faced any drug charges.
Civil forfeiture is a practice that allows police to permanently seize people's property and funnel the proceeds back into department coffers without a conviction or even charging the owner with a crime. Although officers may confiscate cash, houses, vehicles and jewelry based on alleged connections to criminal activity, they are often able to strip owners of their property without providing actual evidence of wrongdoing.
In cases like Clarke's, the mere presence of large amounts of cash can be enough to warrant a seizure. And once police take property, owners must spend significant time and money to prove their innocence and reclaim their property, thereby inverting the American legal principle of "innocent until proven guilty." Police claim civil forfeiture allows them to target the finances of criminal enterprises, which may no longer carry cash along with contraband.
In 2015, the Institute for Justice, a libertarian public interest law firm that believes all forfeiture should require a criminal conviction, took up Clarke's case pro bono. The officers who had seized Clarke's cash were members of a local Drug Enforcement Administration task force, and had sent the forfeiture action to federal prosecutors to oversee. Representatives for both parties agreed this week that they would no longer pursue litigation. The settlement did not award Clarke any further compensatory damages.
"Charles is very pleased that he will get his life savings back and that the whole ordeal is now behind him," said Institute for Justice attorney Darpana Sheth in a statement.
Clarke is now finishing up his degree from the University of Central Florida.
But the Institute for Justice's quest to end civil forfeiture continues, as police across the nation continue to snatch up assets in a highly lucrative scheme that has attracted critics from across the political spectrum.
"[Civil forfeiture] allows law enforcement to seize and keep property without ever charging someone with a crime," said Sheth. "Even worse, it encourages law enforcement to seize as much money and property as possible by allowing agencies to keep the proceeds for themselves."
Popular in the Community