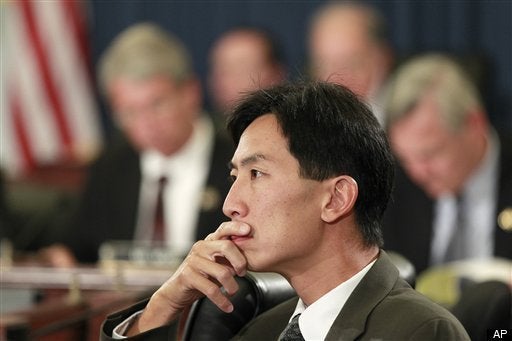 Less than a month has passed since former Honolulu City Councilman Charles Djou (R-HI) won the special election for the 1st Congressional District seat vacated by Neil Abercrombie. But in that brief window, Djou has already boldly injected himself into the debate over the repeal of the military's "Don't Ask Don't Tell" policy.
THINK PROGRESS: A lot of people are saying that some servicemembers may not defend their comrades if they know they're gay, or that troops may not accept a change of allowing gay members to serve openly. Do you find this to be true based on your experience?

DJOU: No. No. You know, I think, having been in the service, and I understand that the troops have their own viewpoint on things, which might not nececarily be 100% an exactly reflection of what the average American electorate is, but by and large I have found that with the United States military, and service -- members of the service who I have served with, when the civilian officials, the President or the Congress, give an order, a directive, it's followed, and it's followed to a tee. That's what you're expected to do. And if you can't do that, then you shouldn't be in the service and you shouldn't be wearing the uniform. It's as simple as that.
Djou's colleagues are of a different mind on the matter. Where Djou places the burden of obeying direct orders squarely on the soldiers, holding those who would not do their jobs out for contempt, people like Senator James Inhofe (R-Okla.) say that soldiers could not be faulted if "gay panic" led them to disregard orders.
Over at Wonk Room, William Tomasko reports that Djou's got this absolutely right: "[I]n a survey commissioned by The Vet Voice Foundation, 73 percent of Iraq and Afghanistan veterans said they'd support allowing gay and lesbian soldiers to serve openly, and 58 percent said they already knew gays and lesbians they were serving alongside."
If all you know of Djou comes from the horse-race coverage of the 2010 election season, he probably only figures prominently as the triumphant character in the Democrats' 1st District ticket-split meltdown. But if a repeal of DADT means anything to you, you've got to be thinking to yourself, "More like this, please!"
REAL LIFE. REAL NEWS. REAL VOICES.
Help us tell more of the stories that matter from voices that too often remain unheard.