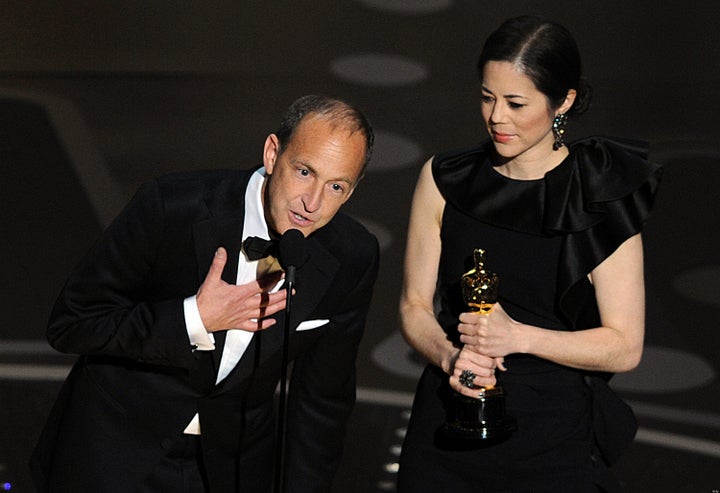 "Inside Job" won the 2011 Academy Award for best documentary on Sunday night. The film's director used his acceptance speech to deliver pointed criticism of Wall Street and the financial industry.
The Oscar buildup featured speculation about whether Banksy, a mystery man of the street-art world, might show up for his awards entry, "Exit Through the Gift Shop." If he was at the Oscars, he did not declare himself.
But it was the topic on most people's minds the last two years, the economy, that resonated among Oscar voters.
"Inside Job" director Charles Ferguson subjected Wall Street players, economists and bureaucrats to a fierce cross-examination to depict the economic crisis as a colossal crime perpetrated on the working-class masses by a greedy few.
His film examined the financial crisis of 2008. His speech lamented the lack of accountability three years later.
"Forgive me, I must start by pointing out that three years after our horrific financial crisis caused by financial fraud, not a single financial executive has gone to jail, and that's wrong," Ferguson said.
WATCH A PREVIEW OF "INSIDE JOB":
Popular in the Community