Krauthammer explained he's spent most of the last year recovering from surgery to remove a cancerous tumor in his abdomen.
Although the operation was initially thought to have been successful, Krauthammer said he's been fighting "a cascade of secondary complications" ever since.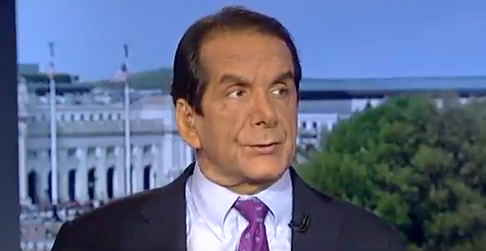 "It was a long and hard fight with many setbacks, but I was steadily, if slowly, overcoming each obstacle along the way and gradually making my way back to health," he wrote.
However, the cancer returned and is spreading rapidly.
"My doctors tell me their best estimate is that I have only a few weeks left to live. This is the final verdict. My fight is over," he wrote.
Krauthammer said he is "grateful to have played a small role in the conversations that have helped guide this extraordinary nation's destiny."
I leave this life with no regrets. It was a wonderful life — full and complete with the great loves and great endeavors that make it worth living. I am sad to leave, but I leave with the knowledge that I lived the life that I intended.
In a separate column, the Post's editorial staff honored Krauthammer, saying, "His unsparing judgments were cheered by some readers while angering others. But few could disagree that he wrote a column of breathtaking range and intelligence and integrity."
Krauthammer graduated from Harvard Medical School in 1975 even after suffering a diving accident as a freshman that left him paralyzed for the rest of his life, according to Fox News.
He switched to journalism in the early 1980s after spending some time writing speeches for Walter Mondale.
Krauthammer became a columnist for The Washington Post in 1985 and won a Pulitzer Prize two years later.
Rupert Murdoch, whose media empire includes Fox News, responded to Krauthammer's column with a tribute tweet, saying the pundit's "always principled stand on the most important issues of our time has been a guiding star in an often turbulent world."
Calling all HuffPost superfans!
Sign up for membership to become a founding member and help shape HuffPost's next chapter