Fox News contributor Charles Krauthammer slammed Mitt Romney over his unfortunate remarks about the London Olympics on Thursday night.
Romney recently questioned the city's readiness to host the games in an interview with Brian Williams, angering many Brits. Prime Minister David Cameron hit back at the remark, and London Mayor Boris Johnson also chided the candidate. The gaffe was one of several that Romney made on the first day of his overseas tour.
On Thursday's "Special Report," Krauthammer launched into a rant about Romney's Olympics comment. "It's unbelievable, it's beyond human understanding, it's incomprehensible. I'm out of adjectives," he lamented.
He said the purpose of Romney's trip was merely to express solidarity with America's British allies, and say nice things about his foreign hosts.
"All Romney has to do, say nothing," Krauthammer said. "It's like a guy in the 100-meter dash. All he has to do is to finish, he doesn't have to win. And instead, he tackles the guy in the lane next to him and ends up disqualified. I don't get it."
The other panelists suggested that Romney was speaking from his own experience organizing the Salt Lake City Olympics, but agreed that the candidate lost an easy opportunity to cozy up to the Brits.
Later, Krauthammer also questioned the Romneys' choice to enter Ann's horse into the Olympics. "I'm not sure why the horse has to be in the most upper-class hoity-toity Olympic event ever invented. It's unnecessary," he said.
Related
Before You Go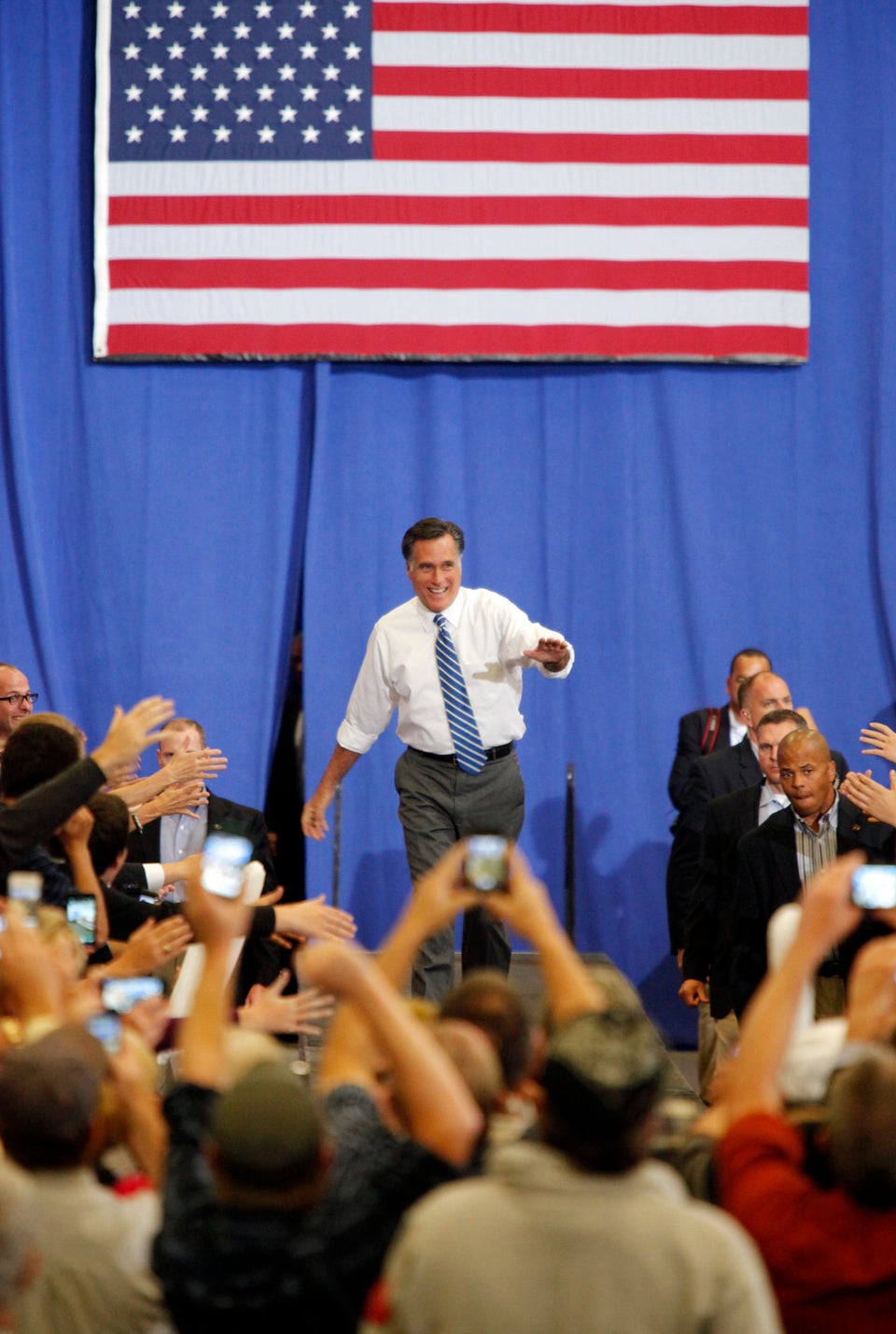 Mitt Romney Campaigns
Popular in the Community