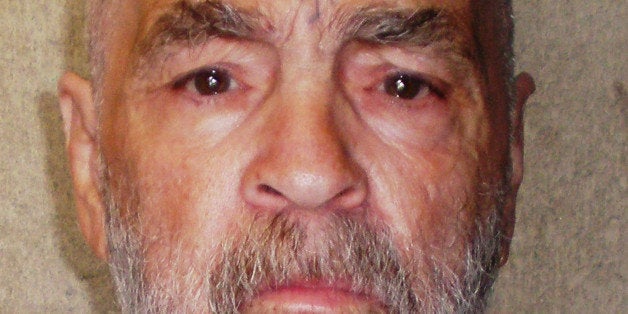 Charles Manson is a notorious inmate and arguably an American icon of evil but, according to experts, the aging convict is not a serial killer or a mass murderer, as he is typically described.
While the terms "serial killer" and "mass murderer" are often used synonymously, experts distinguish between the two. Scott A. Bonn, a serial killer expert and assistant professor of sociology at Drew University, said it is time to set the record straight.
"Manson is a fascinating, infamous individual, but he was not a serial killer or a mass murderer," Bonn told The Huffington Post.
The misconceptions about Manson began decades ago and continue today, according to the technical definitions. Media outlets around the world mischaracterized him this week in covering the 77-year-old's 12th -- and likely final -- parole hearing, when his parole was denied again.
Manson was leader of the Manson Family, a quasi-commune that he formed in California in the late 1960s. Manson believed in an impending apocalyptic race war, which he termed "Helter Skelter," after the song of the same name. He orchestrated a series of gruesome murders on consecutive nights in an effort to help precipitate the race war. In 1969, Manson and his followers were convicted in the slaying of actress Sharon Tate and several others. Initially sentenced to death, Manson's sentence was later commuted to life in prison.
According to the FBI, serial murder is "the unlawful killing of two or more victims by the same offender(s), in separate events," with a cooling-off period between the murders. The FBI previously set the number of victims at three, but its Behavioral Analysis Unit lowered that number to two in 2005.
"The emotional cooling-off period is the most important factor in determining a serial killer," Bonn said. "Ted Bundy and John Wayne Gacy are good examples. They both slipped back into their seemingly normal lives in between their murders. That's where the cooling-off period comes into play -- their ability to maintain this outward appearance of being completely normal and functioning in society and then, when the urge to kill becomes overwhelming, they strike again."
Retired FBI Supervisory Special Agent Mark Safarik agrees that Manson does not meet the criteria of a serial killer.
"The question of whether Manson was a serial killer comes up a lot, but was he a serial killer? Based on the definition, no," Safarik, now a partner in Forensic Behavioral Services International, told HuffPost.
Manson also fails to meet the definition of a mass murderer. The U.S. Bureau of Justice Statistics defines a mass murder as "the murder of four or more victims at one location, within one event."
According to Bonn, incidents of mass murder are often triggered by a psychotic break from reality. "Those individuals are often likely to take their own life by turning the gun on themselves or being shot at the scene of the crime, whereas serial killers are often very cold and calculating," Bonn explained.
CHARLES MANSON PHOTOS: (Article Continues Below)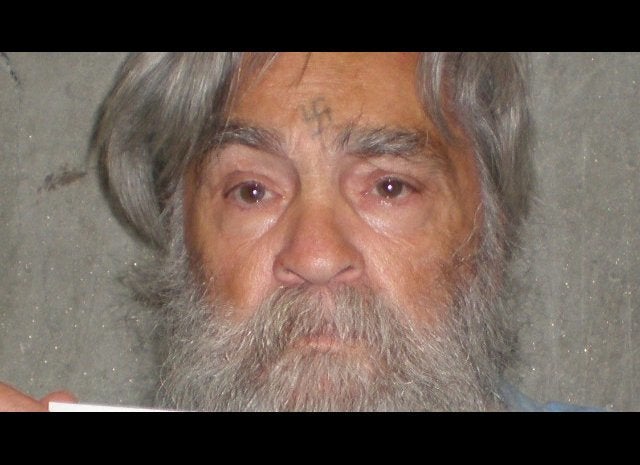 Manson Family
So what category does Manson fall into? Some may say the murders were cult killings, but Bonn said they could loosely be described as spree killings.
The Bureau of Justice Statistics defines a spree killing as "killings at two or more locations with almost no time-break between murders." The FBI's general definition of spree killing is two or more murders committed by an offender or offenders without a cooling-off period.
"The Manson killings would come closest to a killing spree," Bonn explained. "They were multiple killings that took place in a short period of time, so there was no emotional cooling-off period. They were cold, calculated and planned murders."
"In some ways they were mission killers. They had a mission, a purpose, and yet this purpose led to a killing spree."
The argument that Manson never killed anyone himself persists, but he was convicted on seven counts of first-degree murder for his role in the killings.
Safarik simplified the distinction.
"Technically, he never murdered anybody, but the way people look at Manson is that he is such a charismatic individual that had the ability to control people. Essentially, all of his followers were doing his bidding. They were doing what he wanted them to do, when he wanted them to do it, how he wanted to do it. His followers were an extension of him."
Support HuffPost
The Stakes Have Never Been Higher
Related
Popular in the Community